Due to the extreme cold, heating my car made its windows clouded. Without experience this can make one panicked and involved in an accident. If, however, one knows the causal relations involved, one has no problems. The karma world is that of problems and sufferings blocked of vision. Human karmas are creating world sufferings.
It is easy to see causal relations using the diagram of the Twelvefold Interdependent Co-origination. The Becoming Wheel, that of samsara turned by karma in the center, ends in suffering through stored karma and causes nescience,leading to becoming and thirst,leading in turn to new karma.
By stilling karma one can still stored karma and enter into nirvana (no-wind of karma). It is the world of dharma/Dharma (reality/truth) equanimity and emptiness (no self, no clinging). There for the first time one can attain awakening and prognosis (insight, solution) from the ego-view and ego-clinging.
Cultivation from samsara to nirvana advances like the new moon to the full moon, and further practice (continued cultivation) makes samadhi/nirvana easier and shifts from the conventional truth to the ultimate truth by shifting the samsara mode to nirvana mode, like shifting the shift key of the computer keyboard.
Note 1. Formations (sankhara, from san+karma) are the old or stored (heredity)/new or present (action/habit) three karmas (physical/verbal/mental).
2. Suffering is said to be the universal, fundamental one: Four Sufferings: birth, sickness, aging, death, and the individual secondary Four: not acquiring the desired, parting from the beloved, meeting with the hated, called the Eight Sufferings with the previous Four.
3. Nescience (a-vidya: a-videre) is no-witness of selfless nature of phenomena in the Law of Inter-dependent Co-origination, which is only resolved by stilling karma (nirvana) and awakening from it (beginningless or long night of nescience).
 4. For a further detailed explanation of Twelvefold Interdependent Co-origination, please visit:
     http://www.missourizencenter.org/DependentOrigination.pdf
     https://zenbuddhism.miraheze.org/wiki/Main_Page
                                  輪廻(業世界)と涅槃(止業境)
今朝は極寒で車のヒーターを上げたら窓が曇り視界がさえぎられた。このような経験がなければパニックになって事故になるかもしれない。因果関係が判り問題が解決すれば苦労はない。業世界は視界のさえぎられた問題と苦悩の世界である。人間業が世界苦を生んでいる。
十二縁起の図でその因果関係を見ると判りやすい。生成の輪は中心の業に因って回る輪廻の輪であるが、宿業が無明(痴:我見)ー生成(生老死)、渇愛(欲:我利)ー新業(身口心)を動かし苦(四苦:生病老死、次四苦:求不得・愛別離・怨憎会・五蘊盛)に終わる。
業(身口意行為)を止めると宿業(遺伝・習性:感覚・観念・感情・意志)も止まり涅槃(無風:業風の止)に入ることができる。そこは捨・空(無我・無執)の法(真実・真理)の世界であり、そこで初めて(我見我執からの)覚醒・智恵(洞察・解決)が得られる。
輪廻から涅槃への修行(坐禅:止業)は新月から満月のように進み、更なる行持(行維持)は入定・涅槃を容易にして、キーボードの変換キーを押すように輪廻モード(様態・状態)から涅槃モードへの転換のように俗諦(世間合意)から真諦(究極真理)へ転換する。
註 1. 十二支縁起については下記をご覧ください:
  2.十二縁起の図およびその詳細の説明については以下にアクセスしてください:
     3. 平成30年1月13日仏法山禅源寺での魯参の法話の要点を同寺ブログの載せたです。
  4. 輪廻は業(行為・習慣・遺伝)の変化世界であり涅槃(無風:業風に吹かれ動揺することのない境地)は誰にでも達成できる(坐禅は新旧の三業:身口意を静止)ことを知ってもらう為にここに転載しました。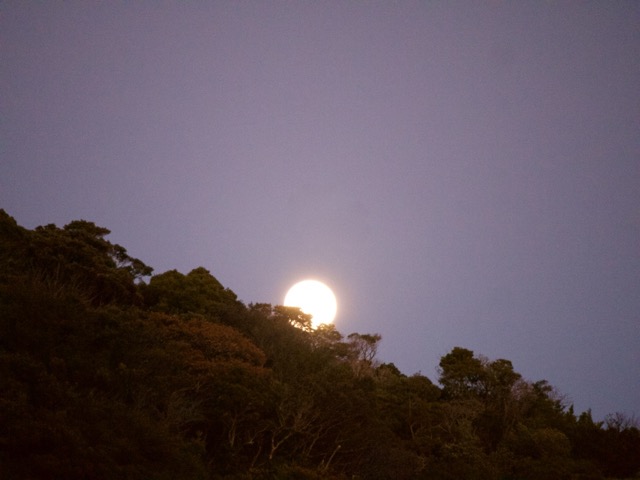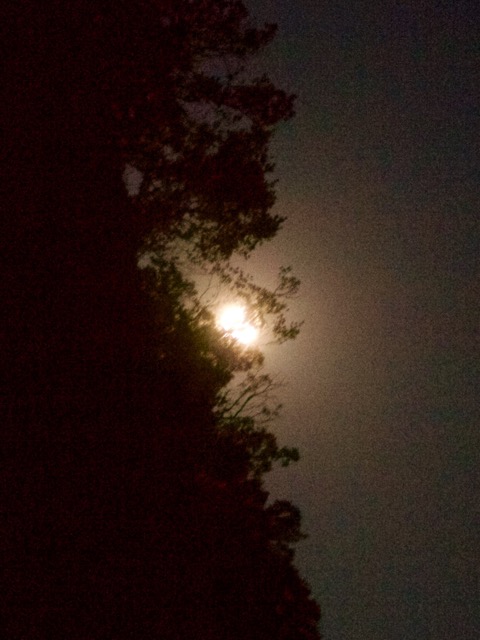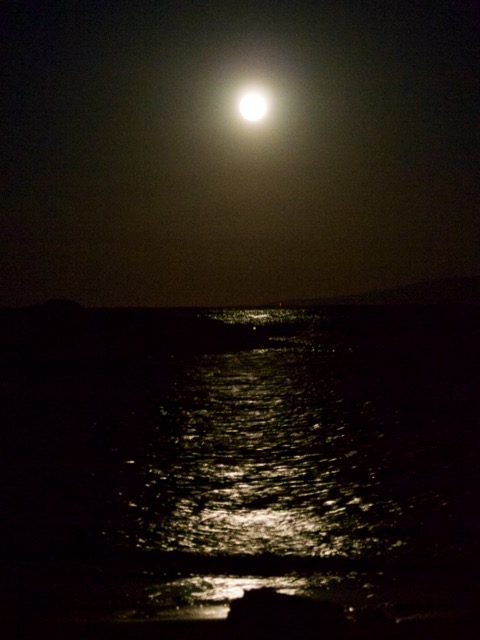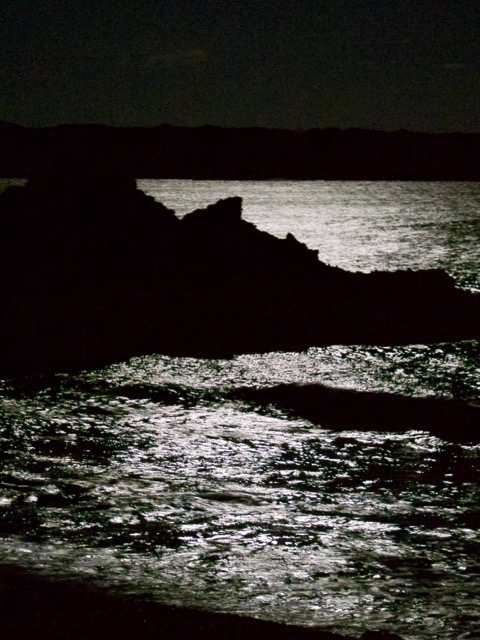 The above Super Moon pictures were taken by Mr. Noriyuki Otsuka,
living in Shimoda, Shizuoka Prefecture in Japan,
who often contribute his pictures here.