Baños is located on the slope of the now very active volcano Turungahua, which
means in Quichua "throat of fire".  The town is a tourist attraction with several
thermal baths,  waterfalls, dense subtropical vegetation and many hiking trails.
For several days ,we stayed there and did a lot of fun things.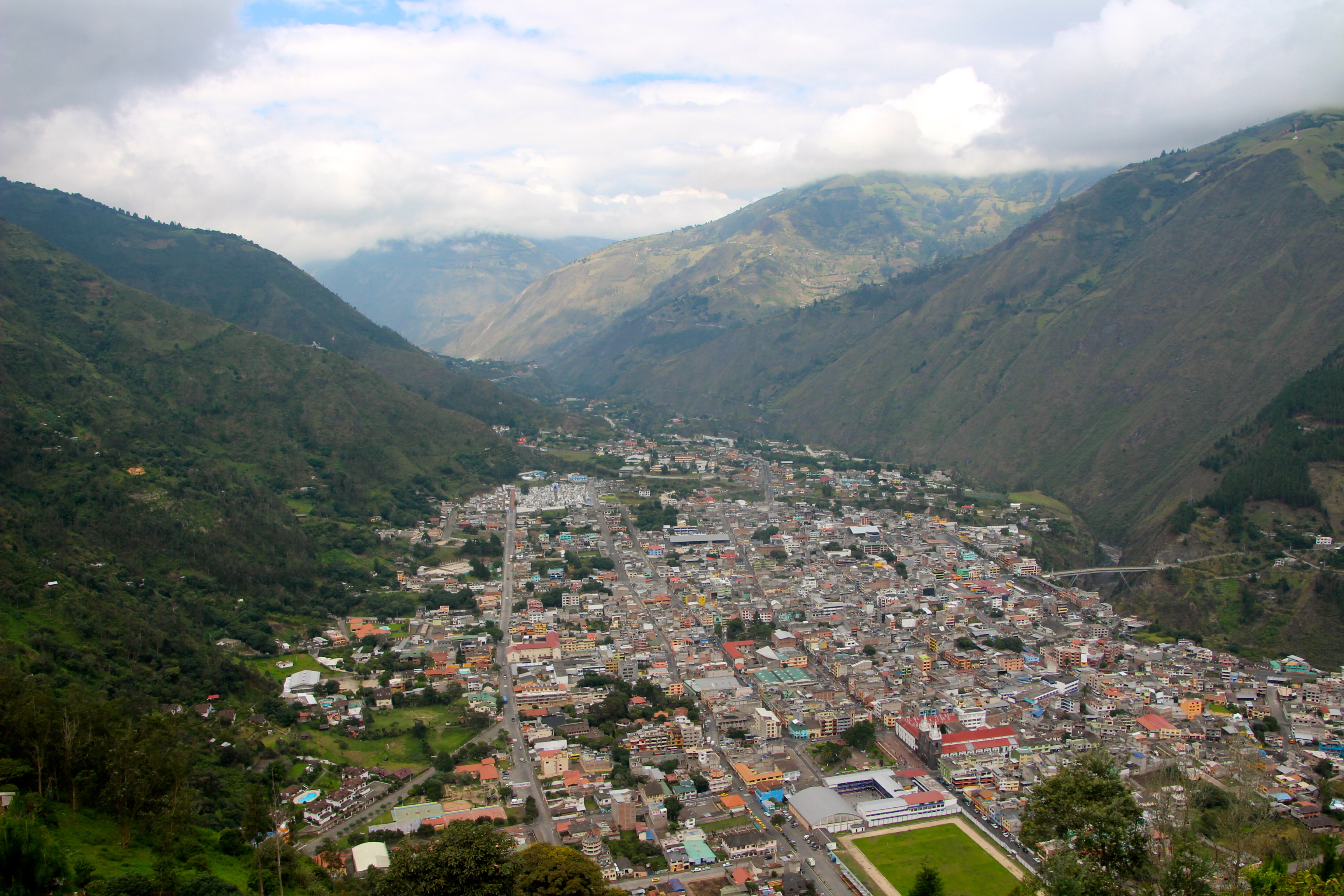 Baños photographed from the Cafe de Ciel
On the first day, we hiked an old smuggler path, the Sendera de los Contrabandistas.
The smugglers once carried sugar cane Schnaps from the town Puja up to Baños
and further on. The dense vegetation along the valley of the Rio Pastazas gave them
many opportunities to hide.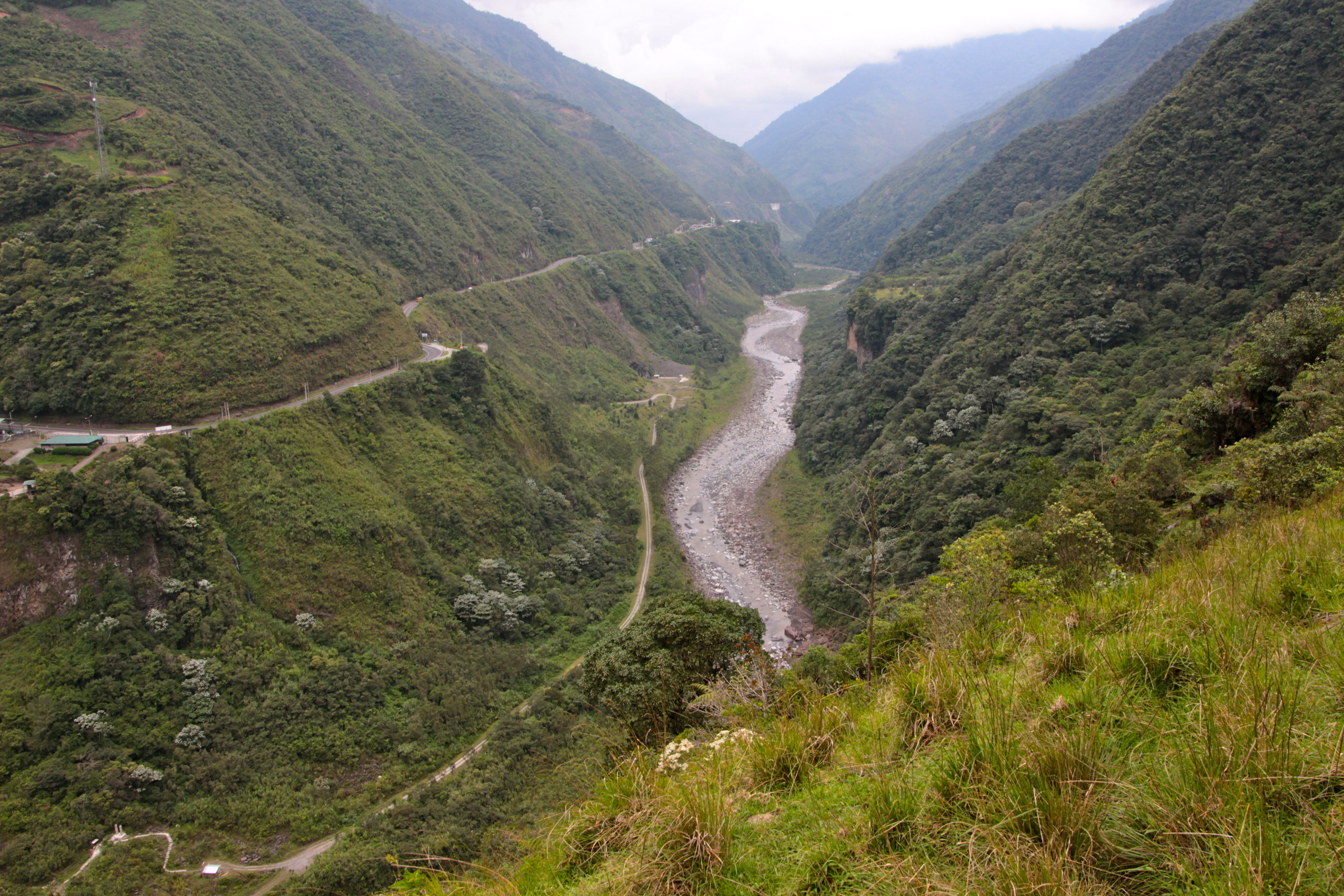 Rio Pastazas: Road on the left side of the valley, smuggler path on the right side
My son and I carried our good cameras and could not stop making photos from
all the orchids and other wonders of nature.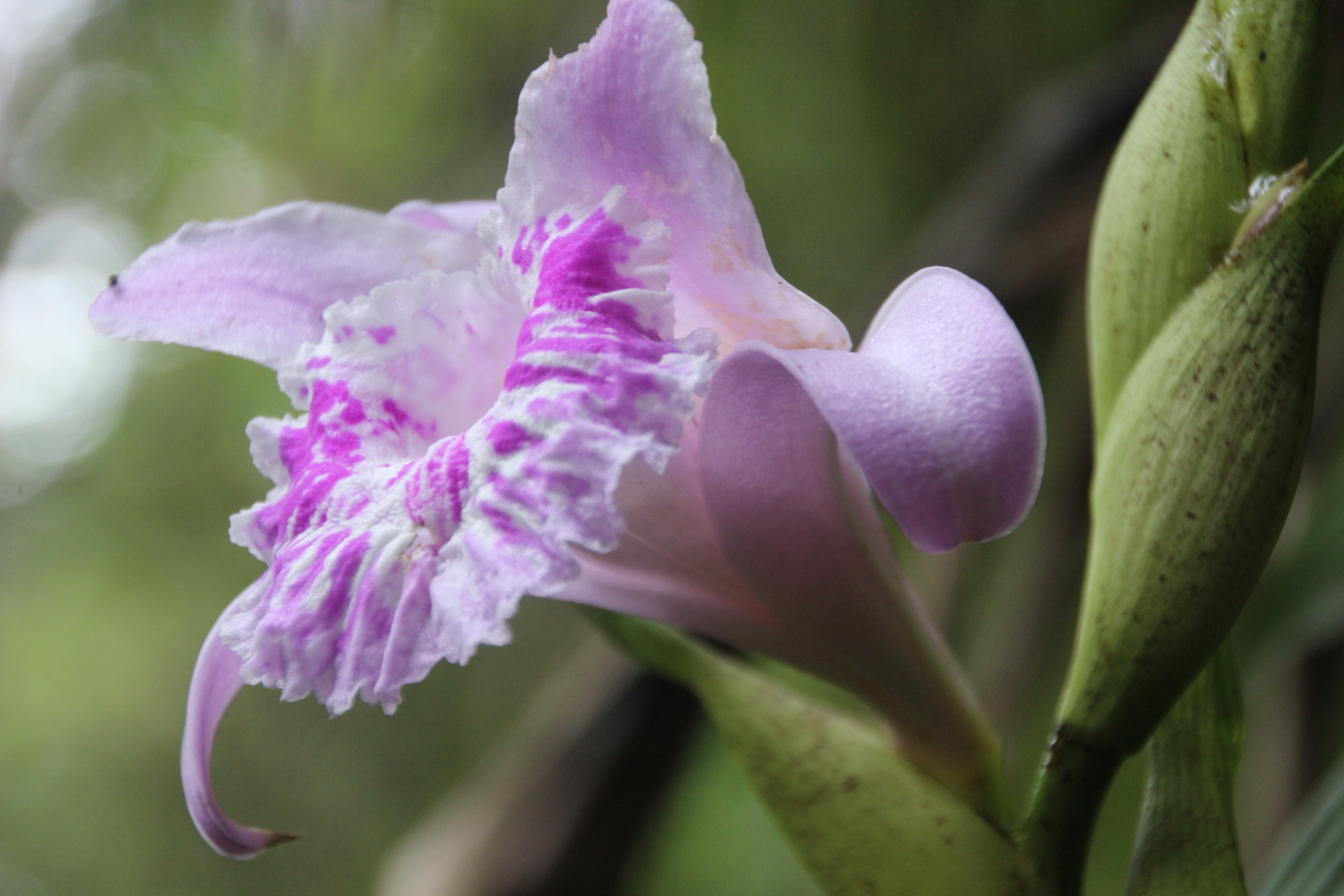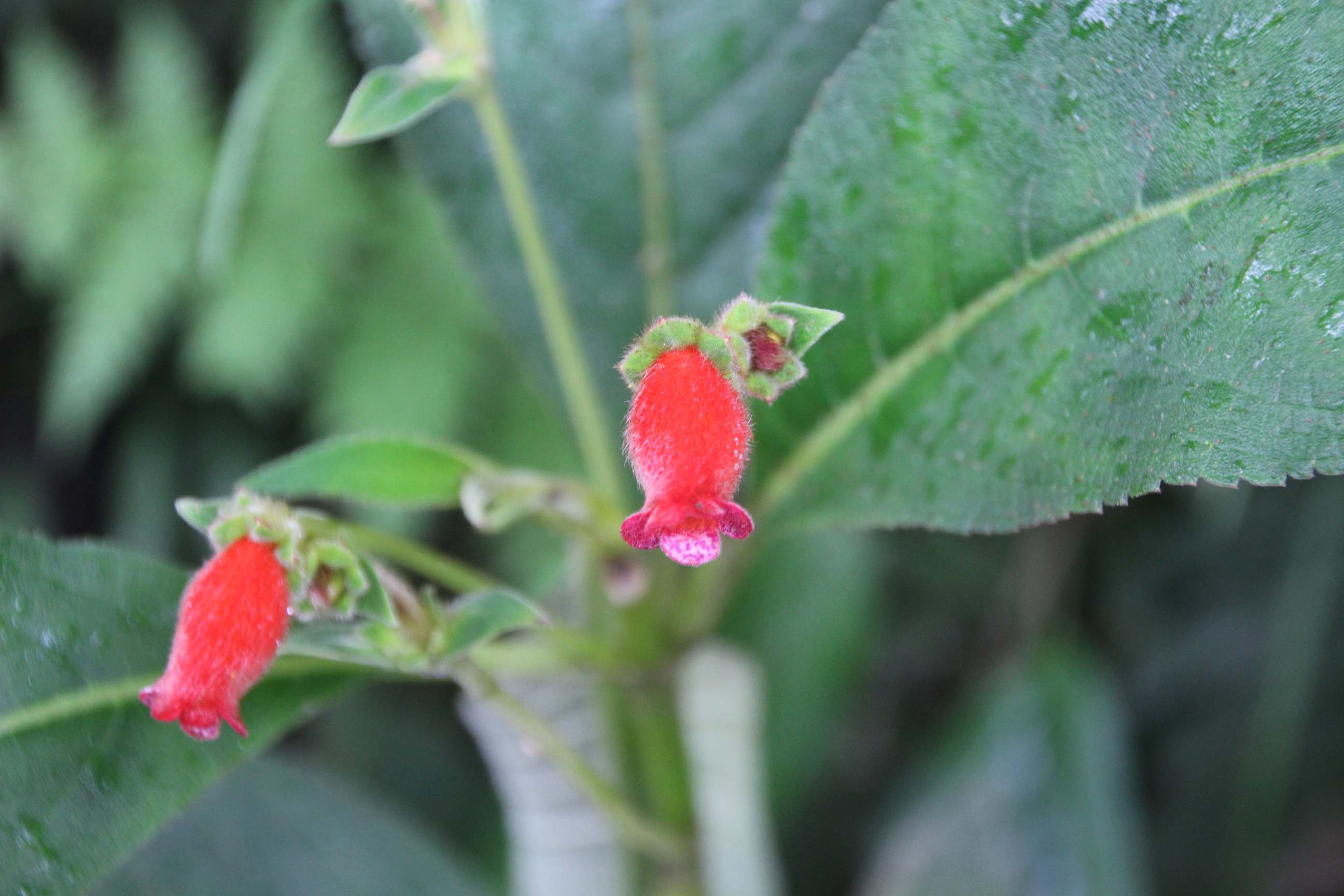 Several Tarabitas, a rope bridge with hanging baskets, carried passengers and
material across the valley. They were fun to ride (see green hanging basket in the
middle of the valley).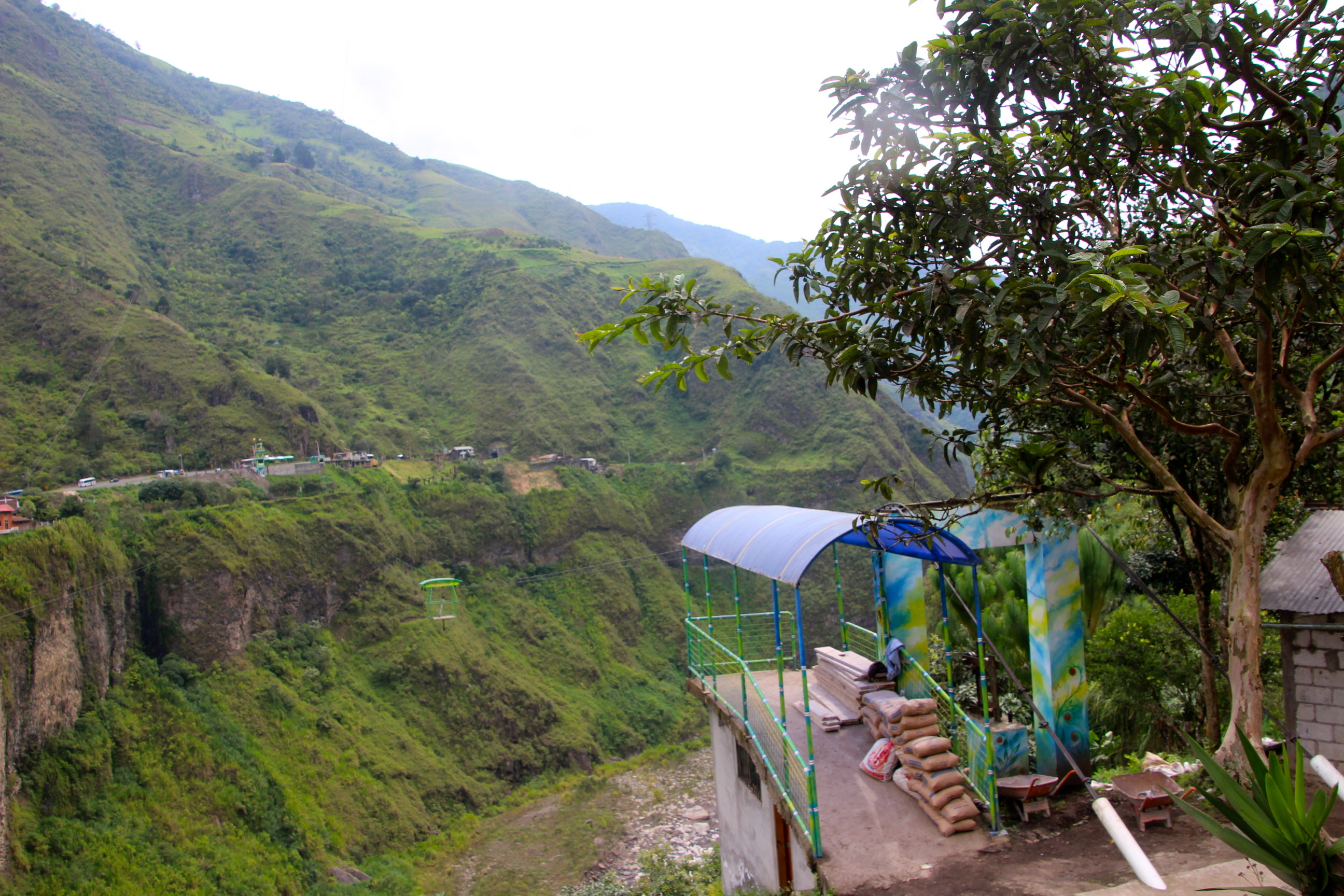 At one time, the path was leading us directly through the court of a farmhouse.
Neither the farmer couple nor their dogs minded. On the contrary, they welcomed
us.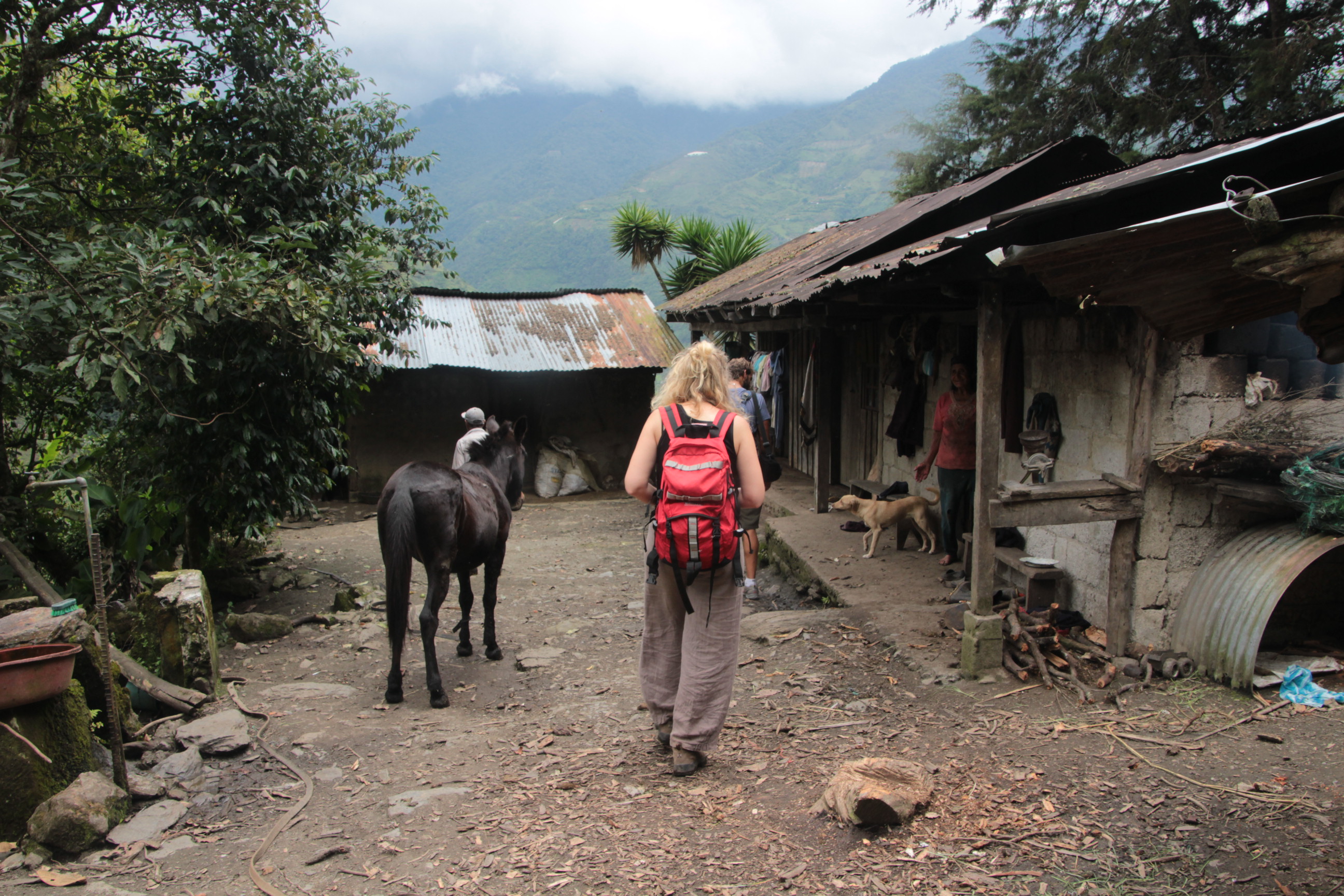 Also, on this path, signs for hikers were mounted  on trees and poles.
Sometimes, we had to read the signs twice.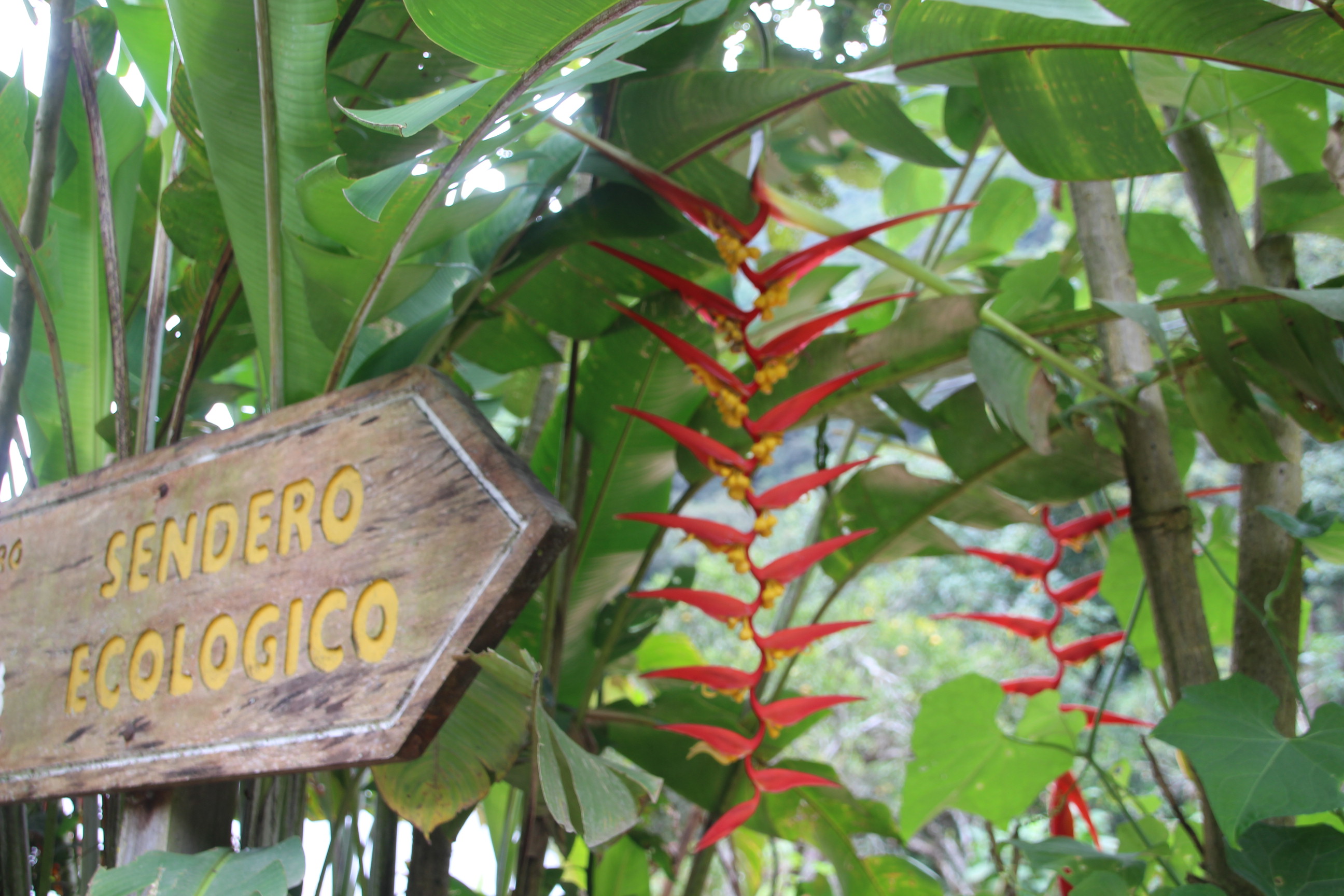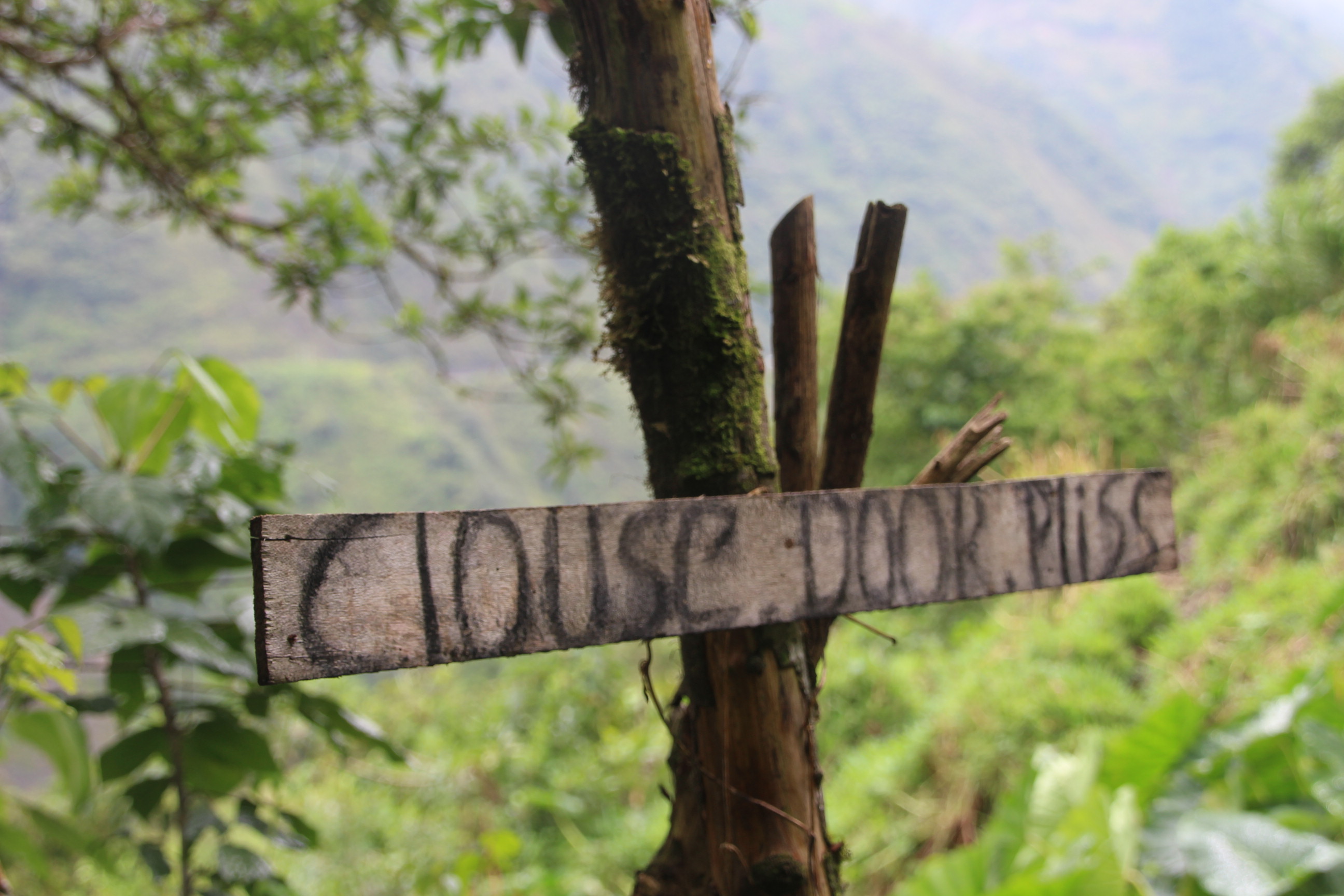 The further we hiked downstream, the more dense and lush became the vegetation.
Baños is called "Gateway to the Amazon".  Many organized jungle trips are offered in
this town.
The jungle is a paradise for vines and ferns.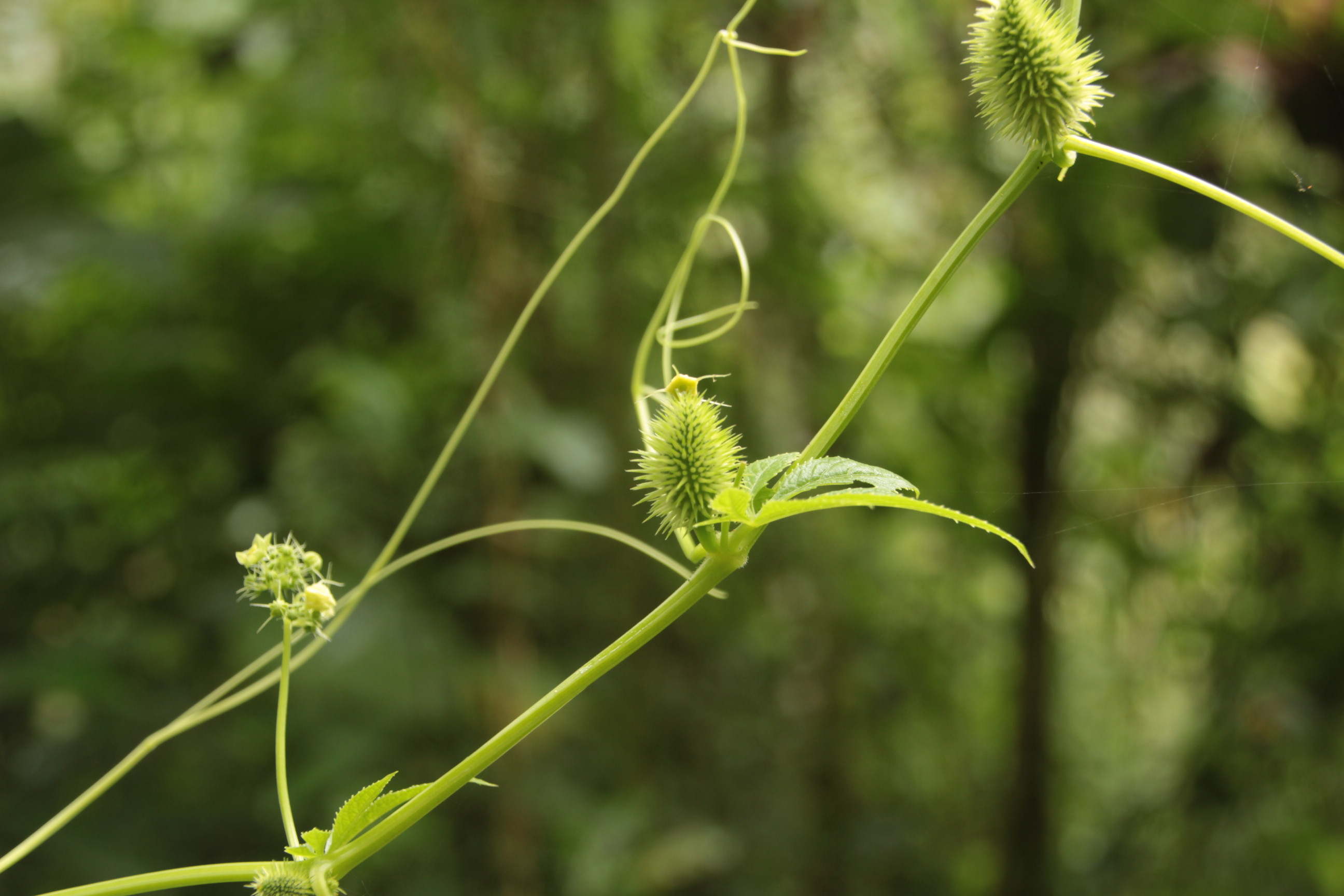 Some ferns are like trees.  The leafs grow like a palm tree out of a trunk.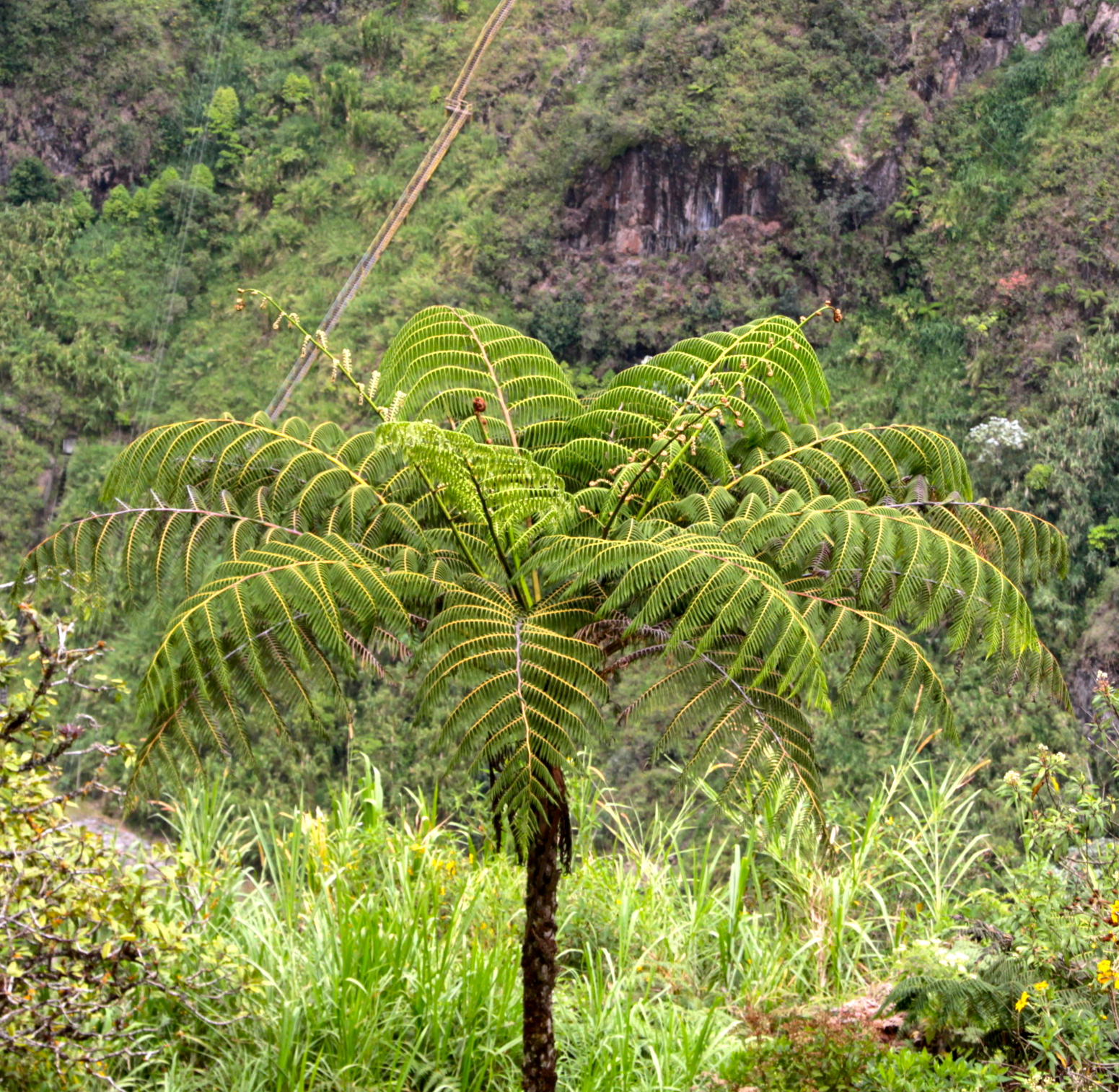 The fern leaf, still in its undeveloped stage, has the most beautiful form.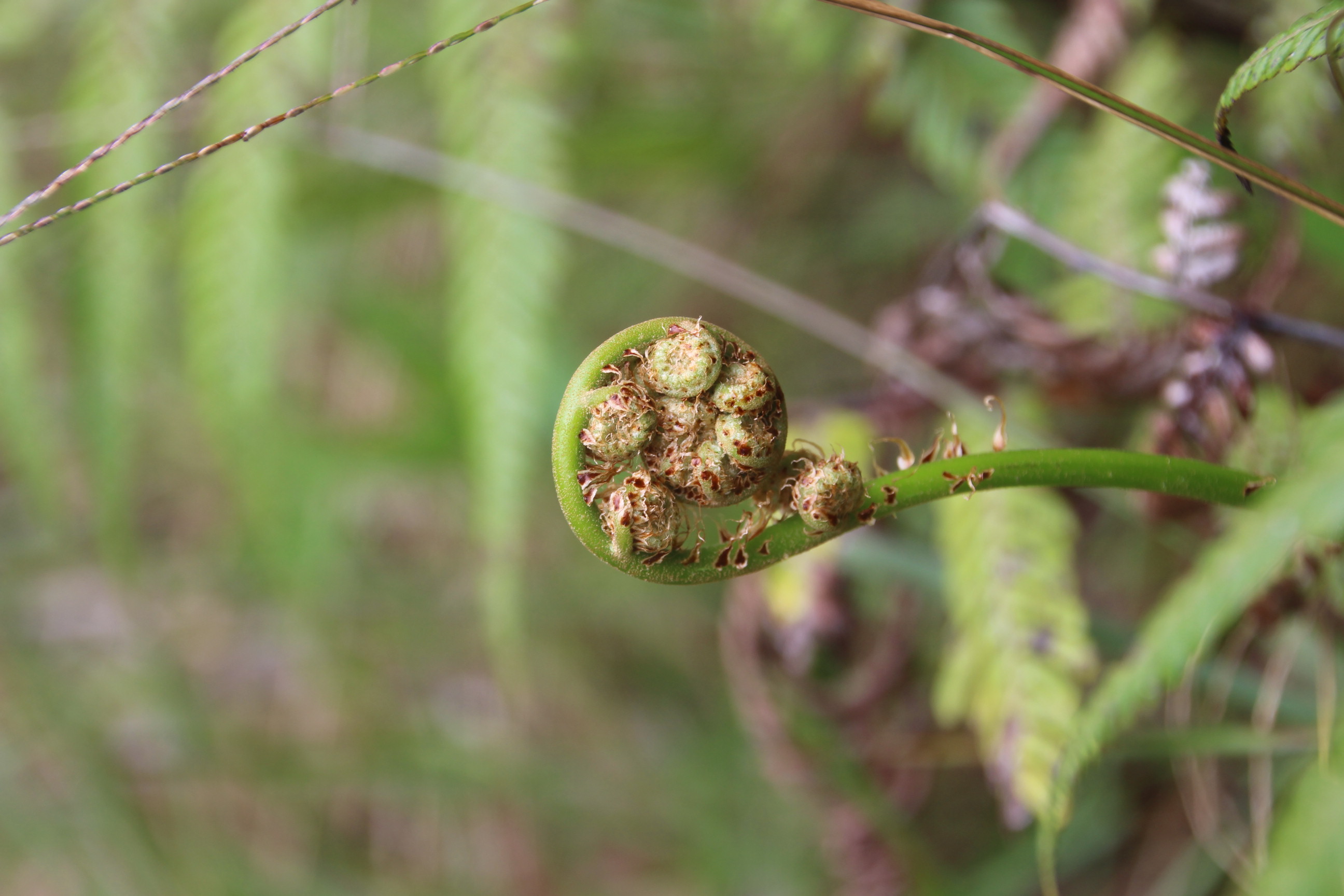 Probably, the bishop's staff, still used in the Catholic Church, has it's origin
from this wonder of nature.
     - Text and pictures contributed by Garyo -