Until the evening, heavy mist covered the coastline to Muxia.  I was so thankful for that. Often the path went through Eucalyptus forests, the most common tree along the coast and through lush, green vegetation.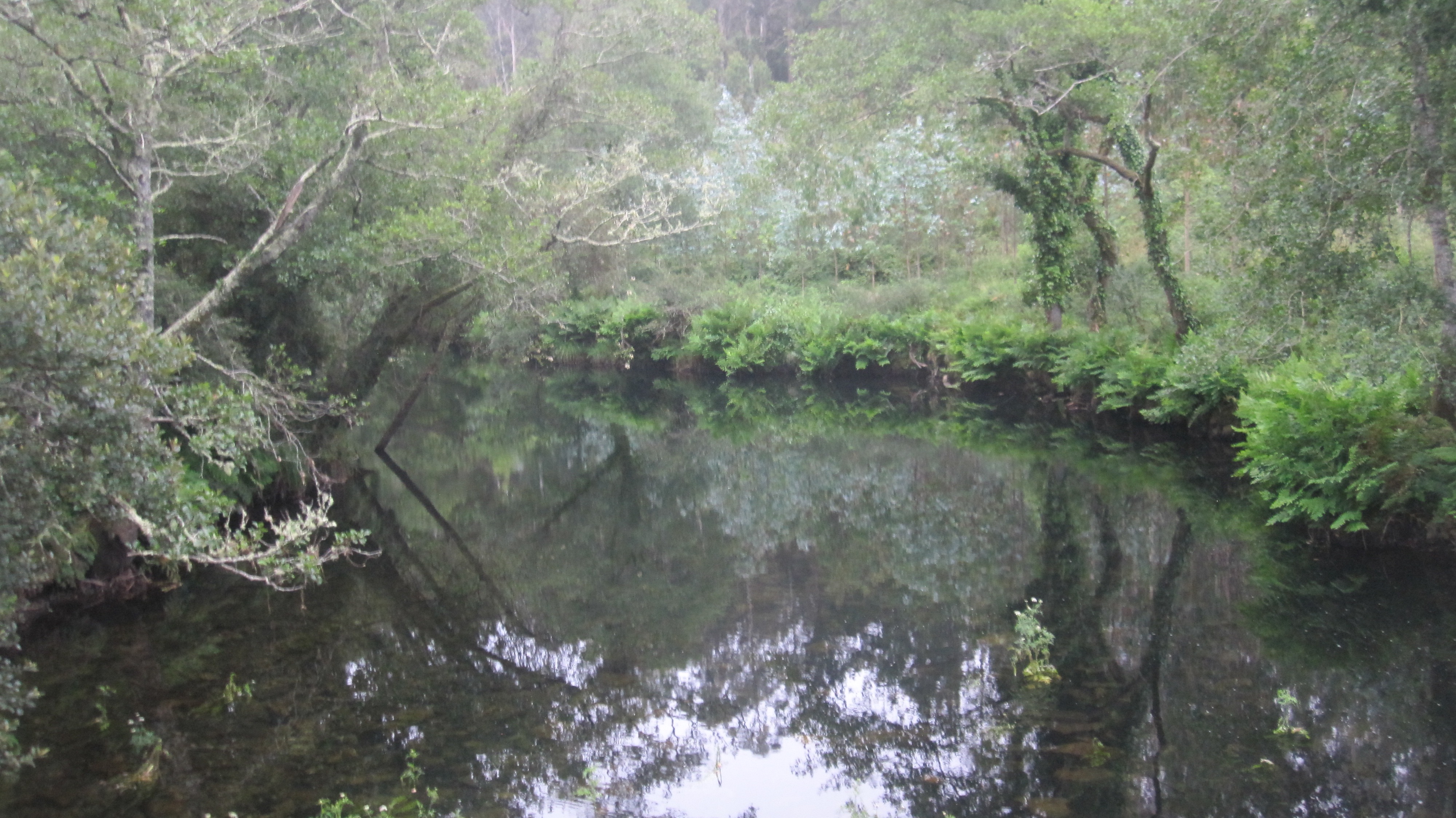 Crossing the river on a new bridge built in 2011
Until then, pilgrims had to cross on stones laid down in the river.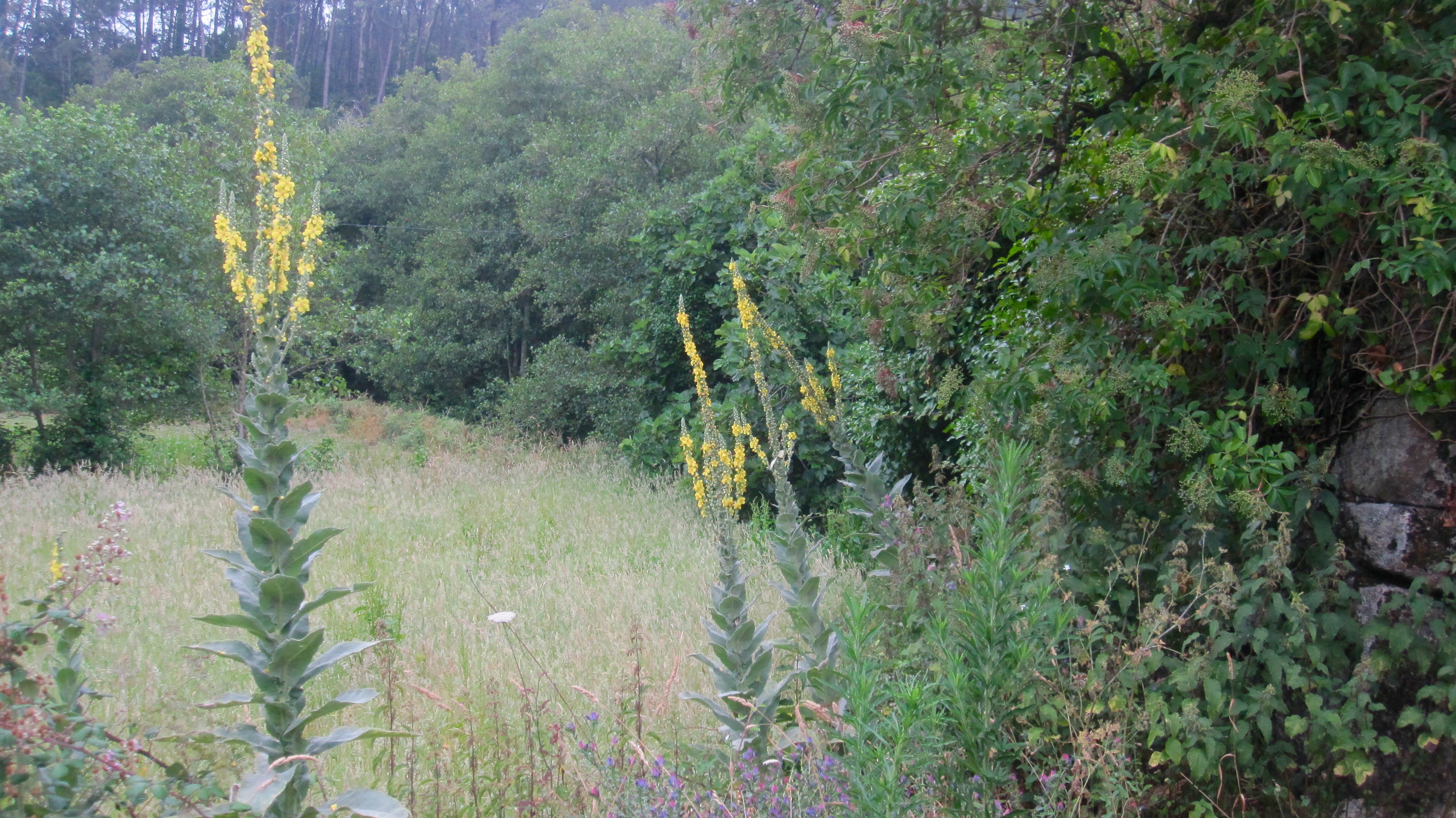 Mulleins (in German Königskerze, which means candle of the king)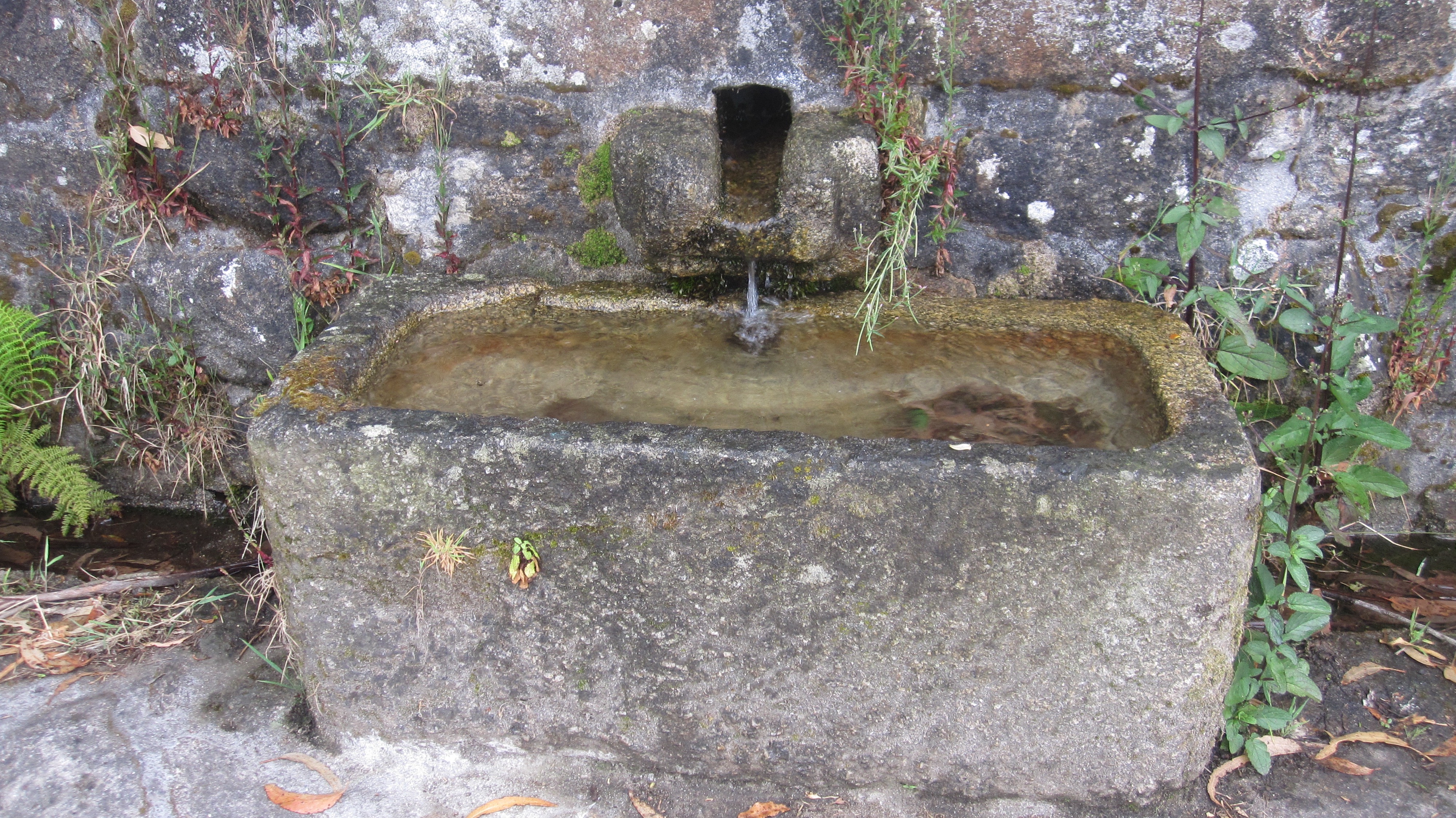 Well providing refreshing drinking water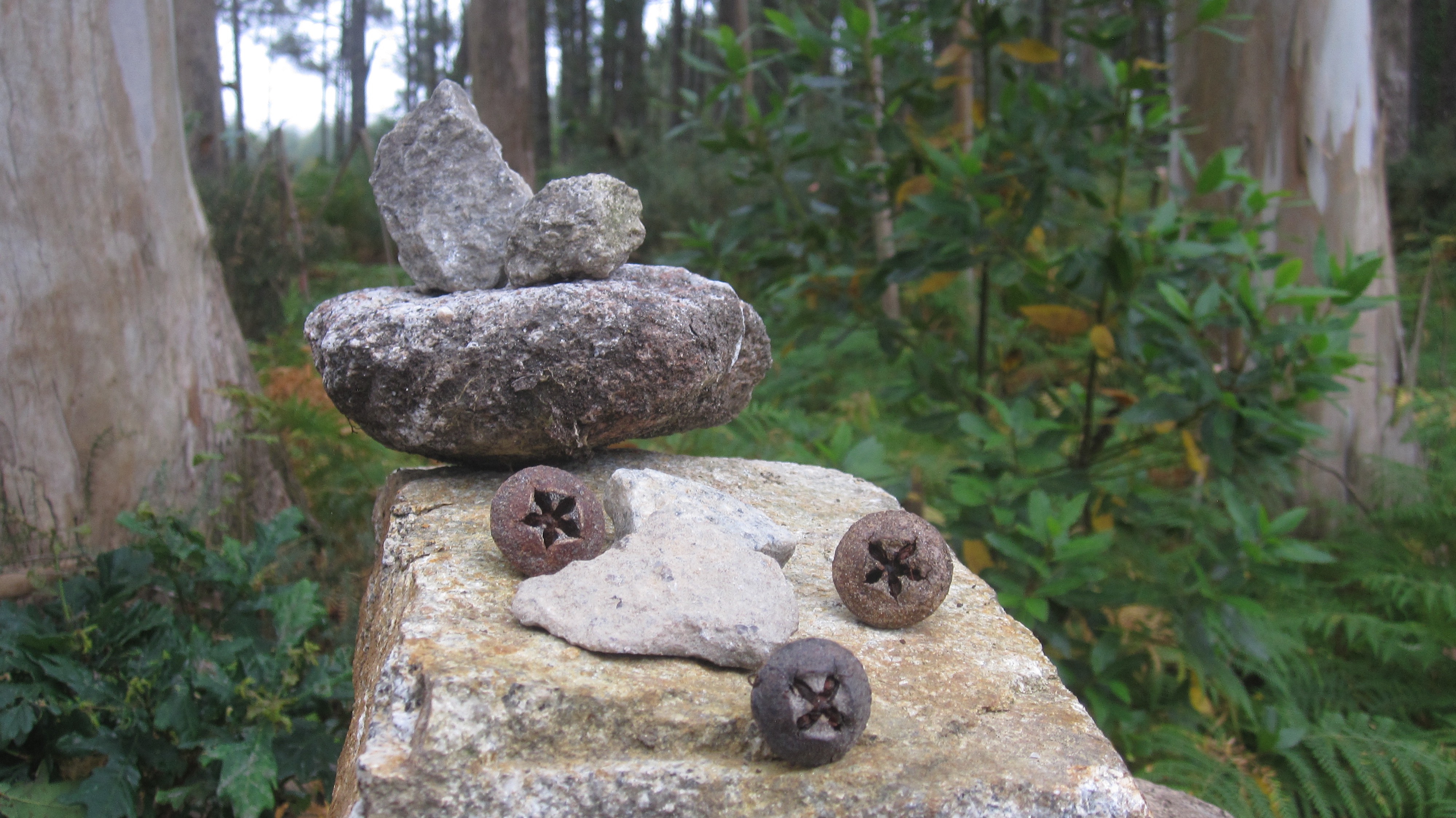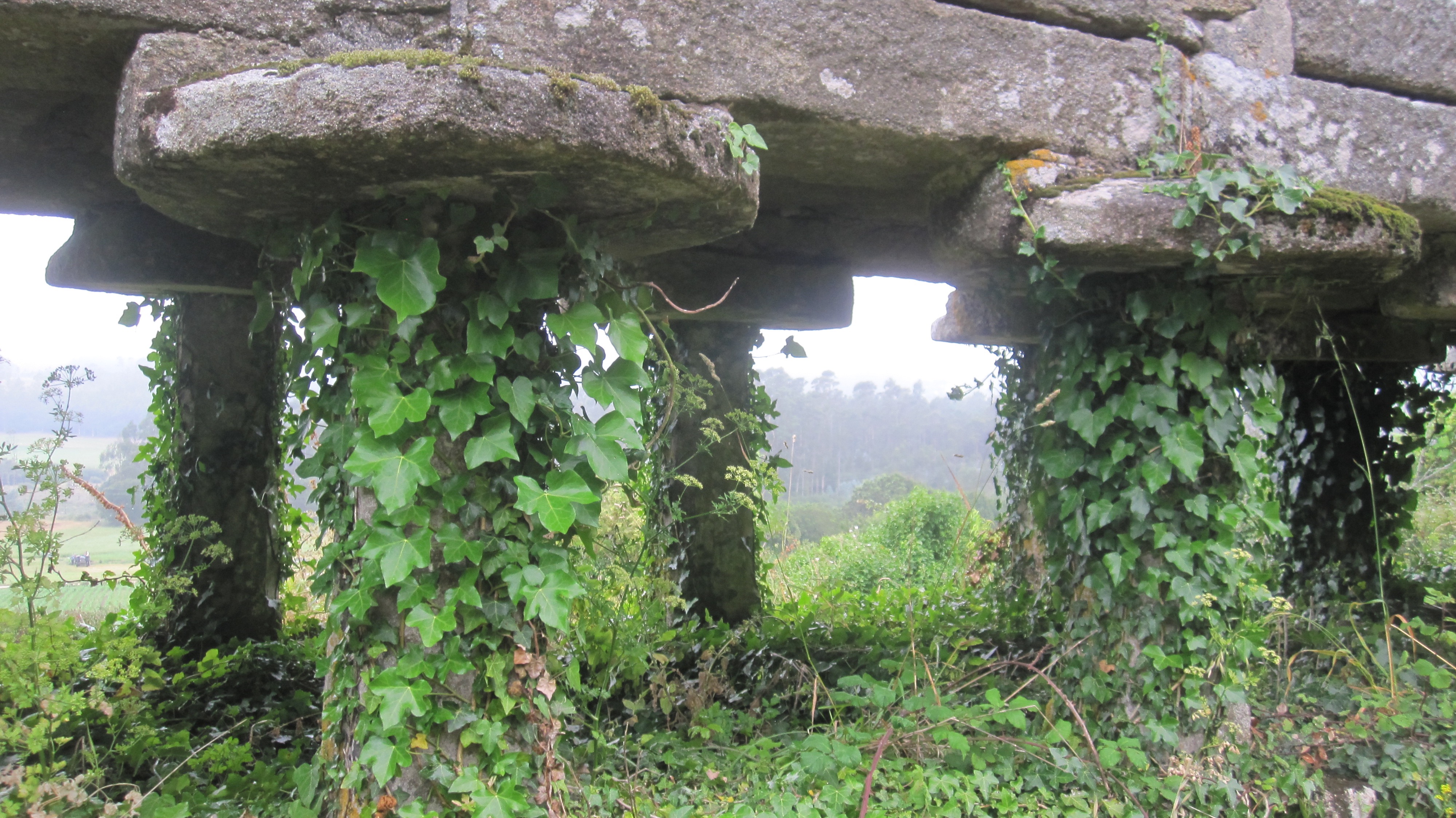 Bottom part of a horreo (granary)
Muxia is located on the Costa da Morte, the coast of Death.  The name refers to the many shipwrecks along the coast.  The last was in 2002, when an oil tank was leaking 70 000 liter of oil into the Atlantic.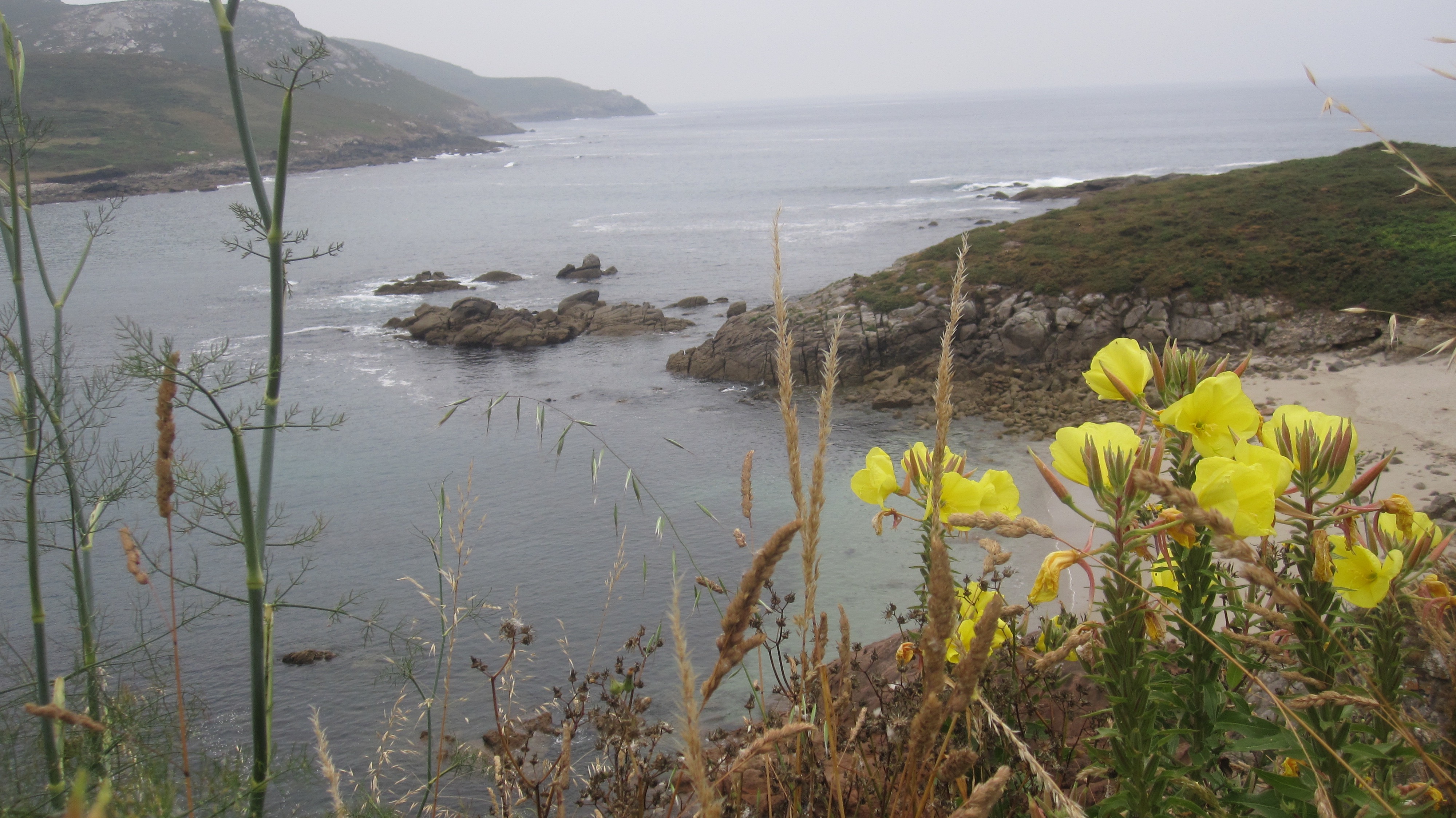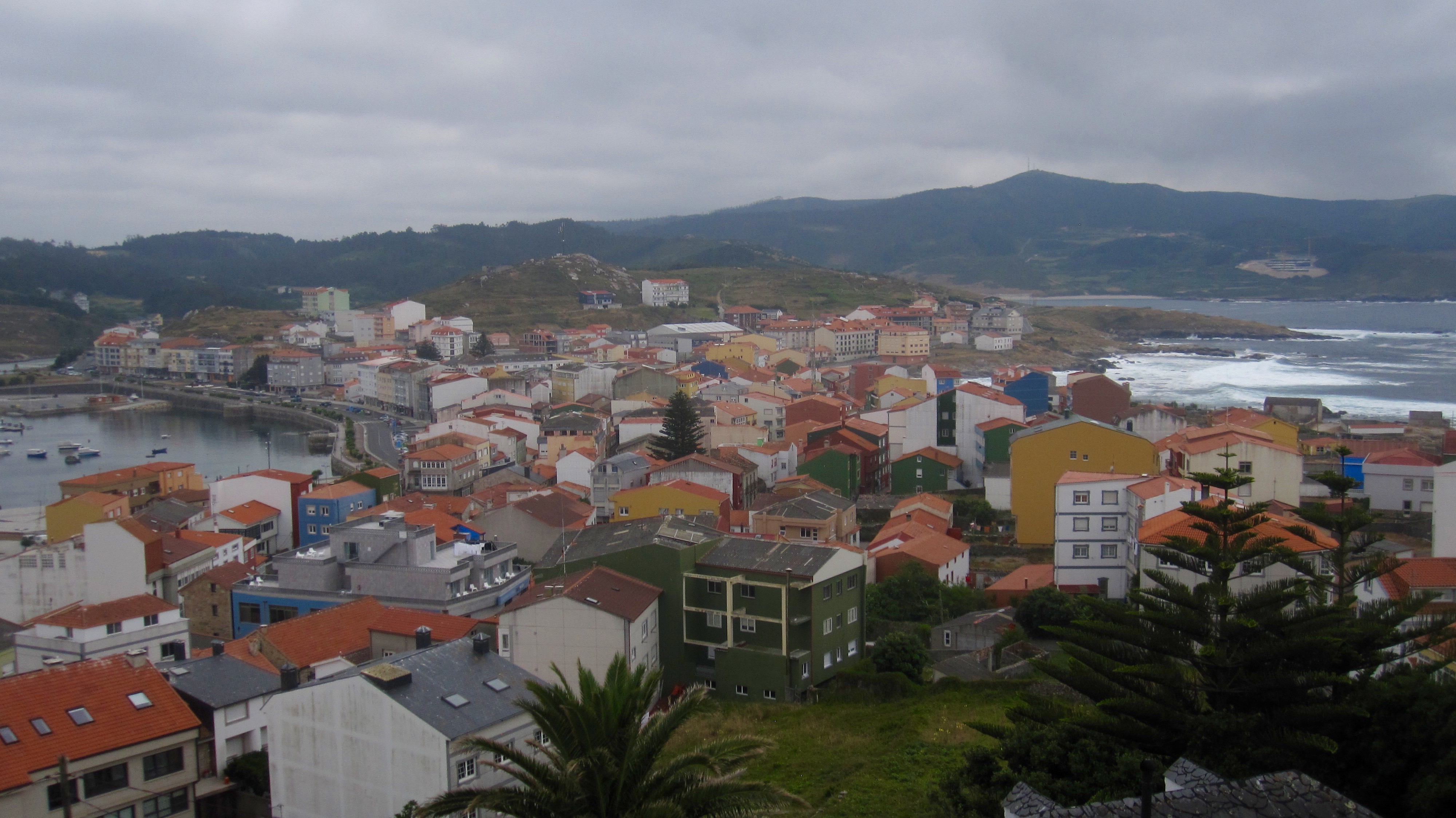 View from Monte Corpiño to the little fishing village Muxia (4, 500 inhabitants)
Already in the Pre-Christian time, the Celtic people considered Muxia a sacred place. Their worship was focused on the "Pedra de Alabar", a huge curved rocking stone balanced on a point.  They celebrated fertility rituals at this place.
The Christian reinterpreted the stone as a sailing boat by the Virgin Mary and built the Church "Virxe da Barca" nearby.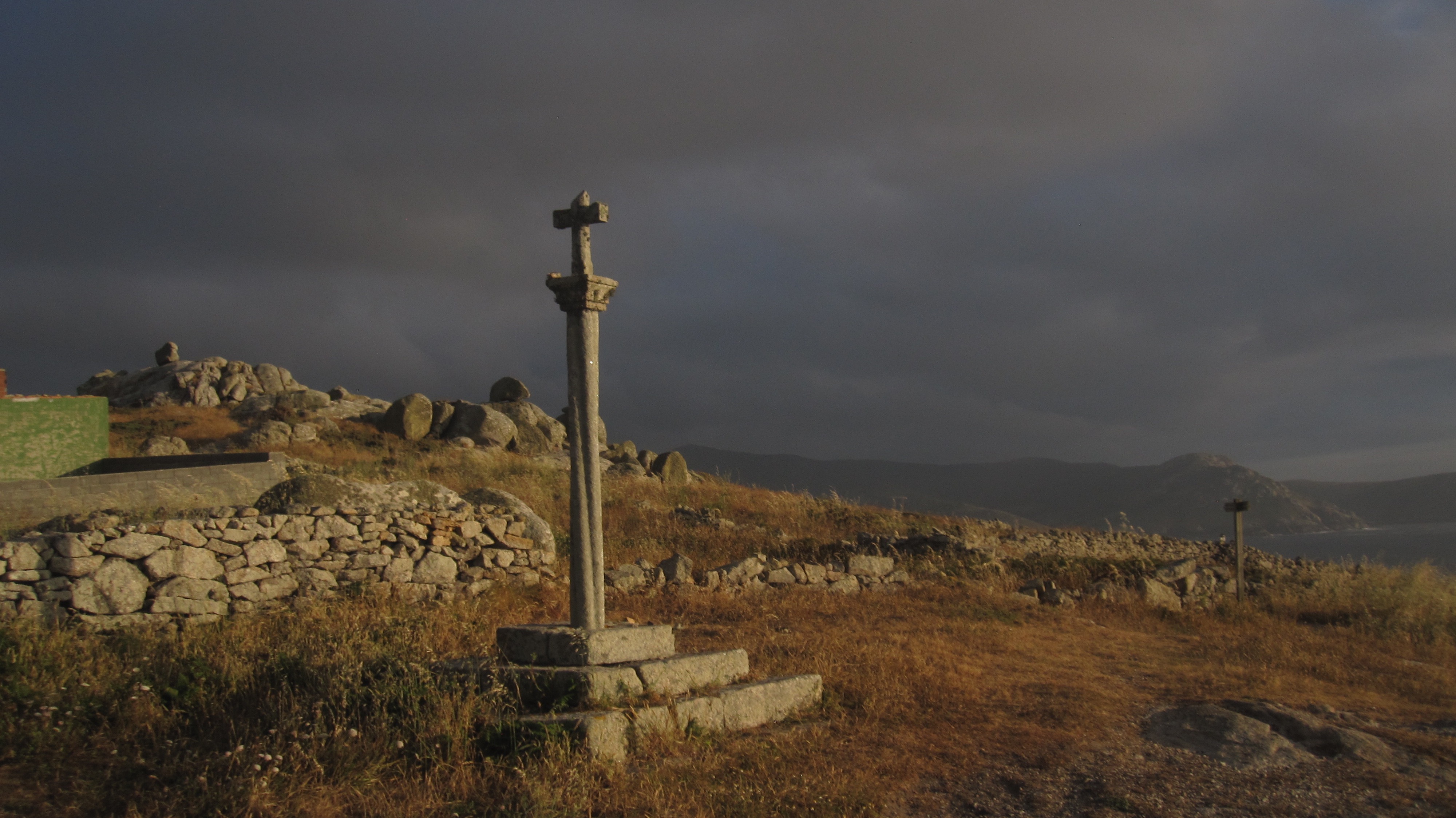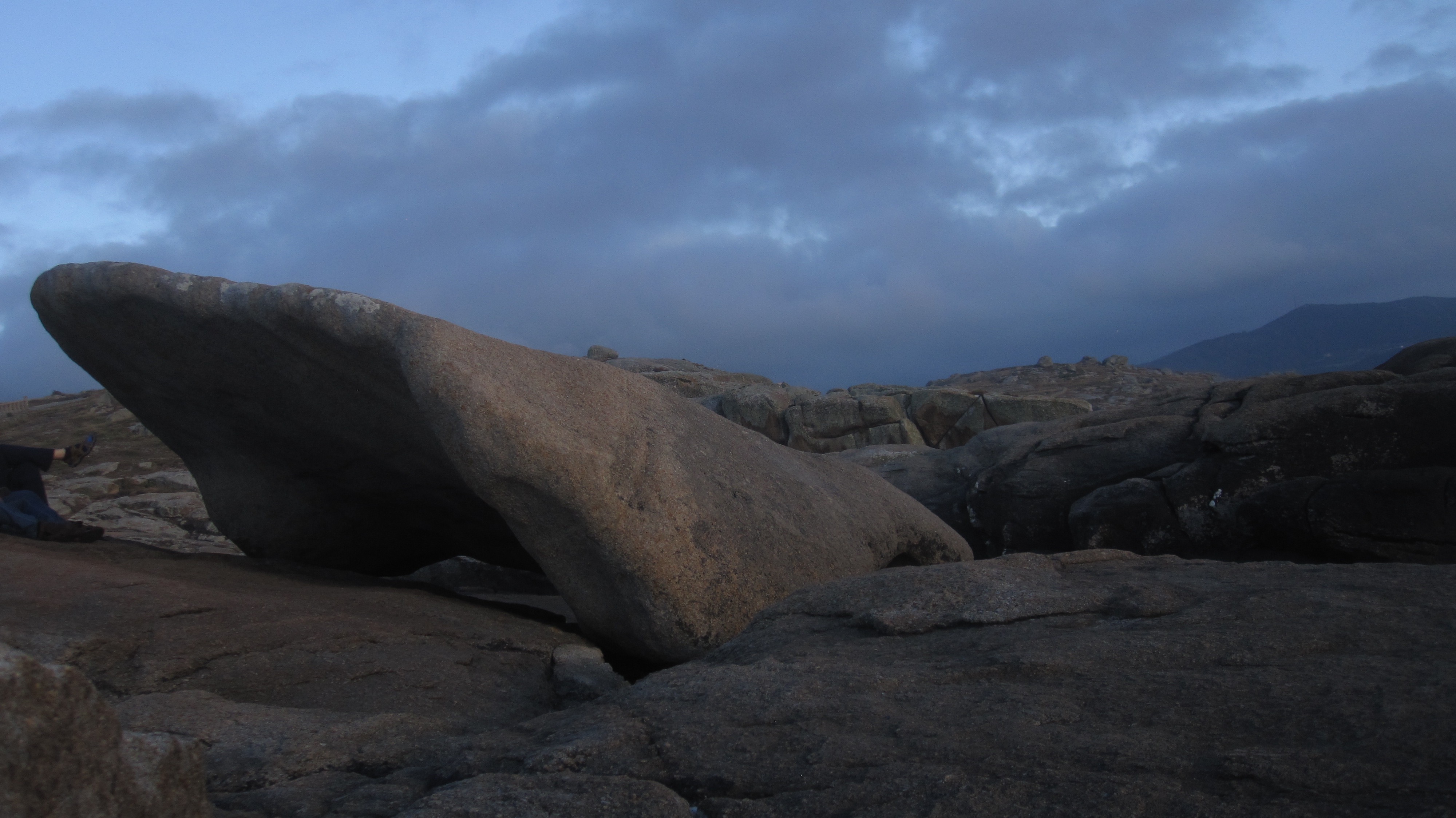 Pedra de Alabar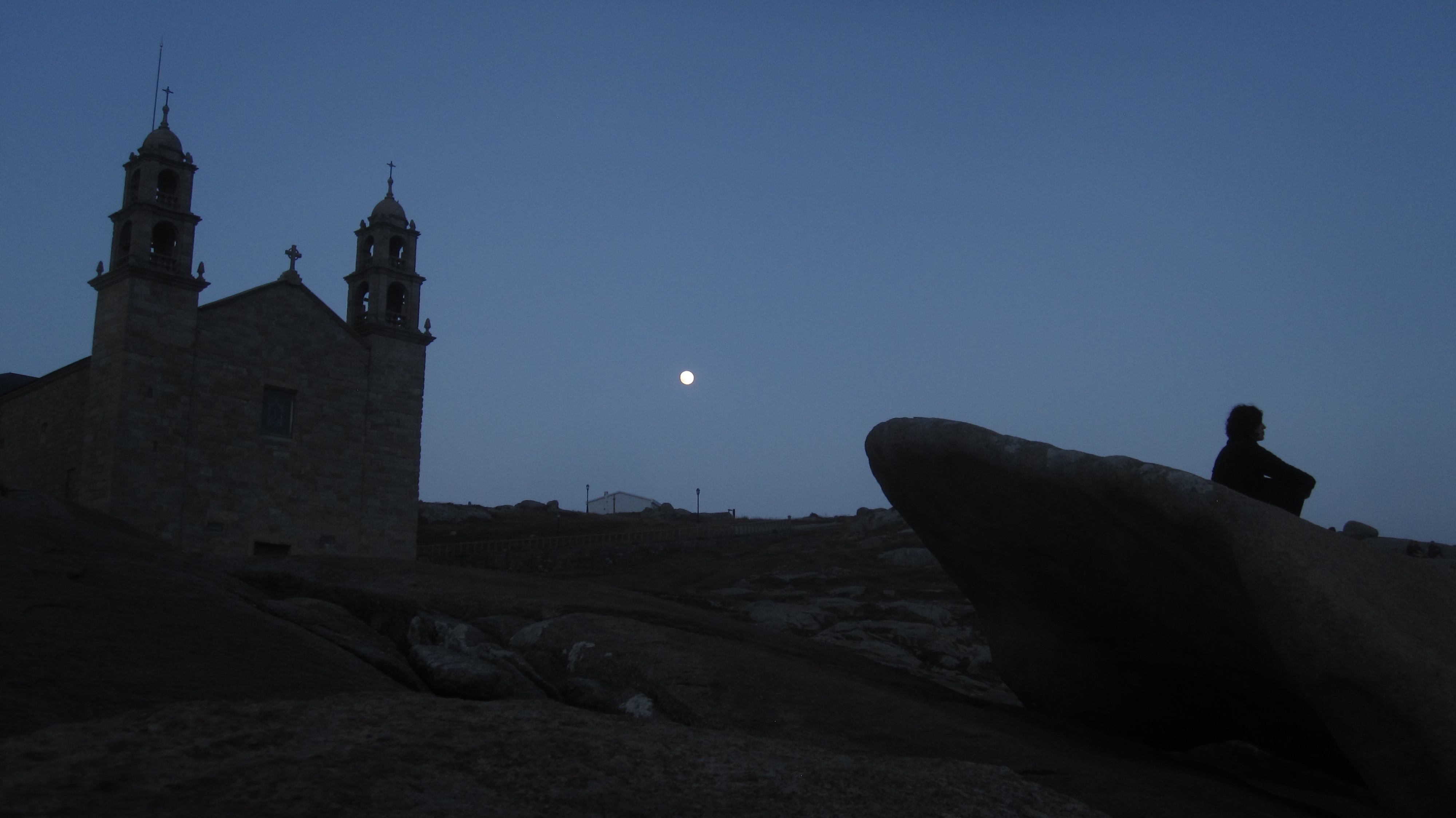 Virxe da Barca, Pedra de Alabar and the full moon in the east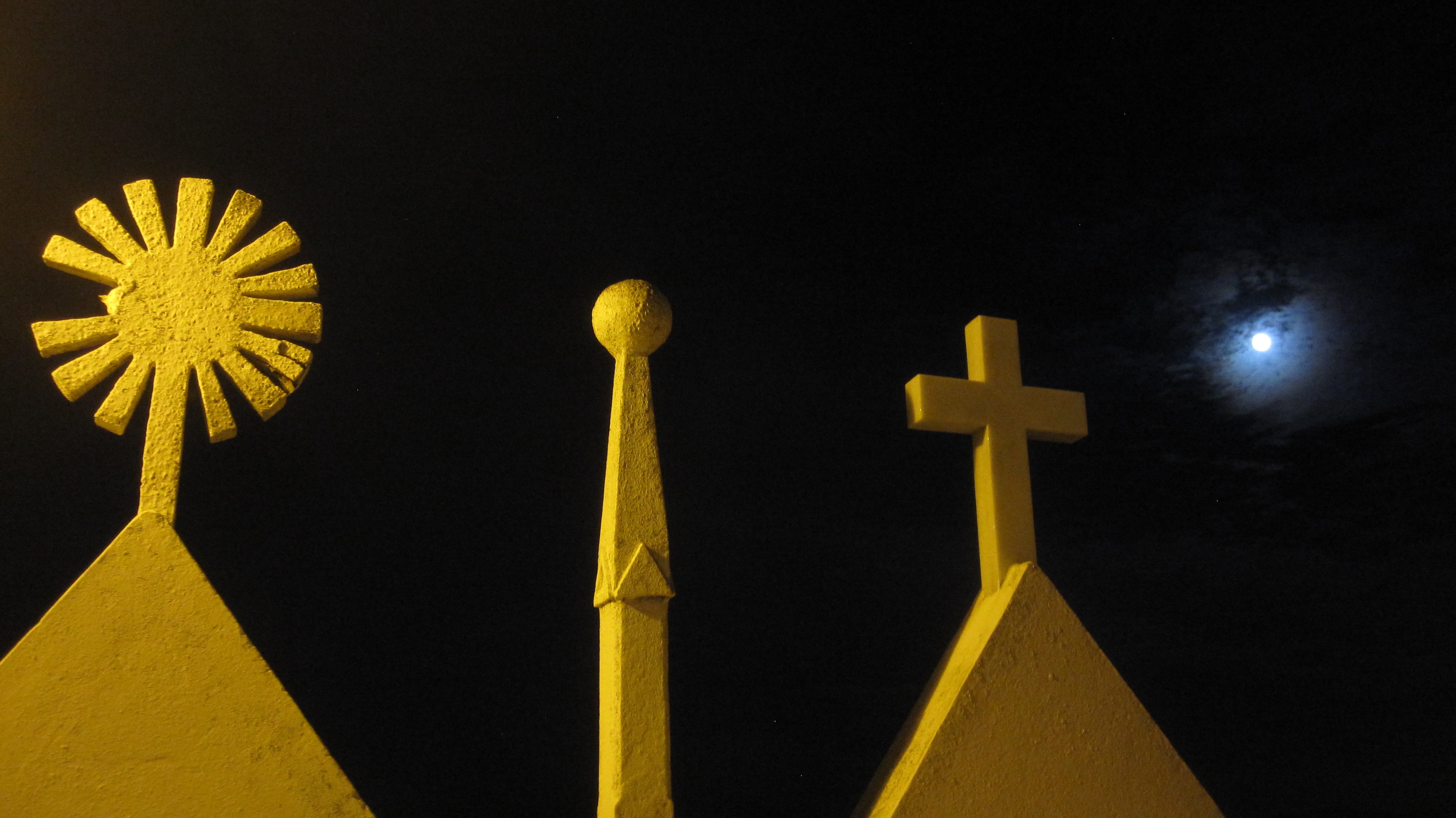 Symbols of the cemetery with full moon
Ending in Muxia the Camino Primitivo with the full moon was, like so often on this Camino, a magical experience.  When I was walking the Way, wonder and astonish-ment about the beauty all around me were constantly my companions. Meeting so many open, warmhearted people was a great experience.
All this filled my heart with gratefulness and joy.
Thank you very much for walking with me.
………………………………
We thank you, Garyo, again for our being able to walk with your walking step by step with beautiful hearts and scenes!
We are looking forward to walking with you again on the Shikoku 88 temples in Japan.