Good morning!
We have a bright sunny Sunday of sesshin. Sesshin is to wake up from the long night of nescience. So, we have the triple pillars of Awakened Way, Global Ethic, and Voluntary Simplicity at our center to support and shelter all in awakening, peace, and sustainable life. The triple pillars* correspond to the triple treasure of Awakened One, Dharma, and Saṅgha, Community.
The Awakened Way is awakening by sitting still, stilling karma (nirvana), seeing Dharma (of all dharmas: Norm of all forms: Law of all phenomena, i.e., Interdependent Co-origination of perception, conception, emotion, volition, karma, world, etc.), serving and saving all in awakened life in limitless light, liberation, love, and life with persistent practice and prognosis.
Global Ethic is the first four of the Buddhist Five/Ten Precepts of no killing, no stealing, no lying, and equal partnership between men and women (modified from no sexual misconduct). These are the universal ethical codes of all religions and non-religions. There will be no war, no nukes, no mass extinction, no global warming (no stealing, lying to natural life and world).
Voluntary Simplicity is to save all living beings in sustainability. Simple life is limitless life, unbounded by a limited life of me, money, matter, etc. "Hands emptied, hands are full," Dogen said, "If not with all, it is not the Great Awakened Way." The Triple Poisons of delusion, desire, and divisiveness are avoided by the Triple Learnings of morality*, concentration, and prognosis.
1/28/18 Dharma talk summary
* Sīla/Śīla (Pali/Sanskrit) is the original word for pillar and morality, established character/backbones like pillars.
**The Declaration towards a Global Ethic
三宝と三柱
お早うございます!
接心の明るい陽光の日曜日です。接心は無明の長い夜から目覚めることです。だから私達のセンターでは一切を覚醒・平和・維持可能な命を支持し庇護するために覚道・地球倫理・自発的質素の三本柱*を持っています。三本柱は仏法僧の三宝に対応しています。
覚道は静坐により業を静め(涅槃)、(諸法の)法(諸象の則:諸現象の法則、即ち感覚・観念・感情・意志・業・世界等の縁起:因縁生起)を観て、持続する実践と智慧で無限光・自由・愛・生の中に一切に奉仕し救うことです。
地球倫理は覚道の五戒・十戒の最初の不殺・不盗・不偽・男女の平等な共同(不淫を変更)を守ることです。これらは一切の宗教でも無宗教でも守るべき普遍的倫理規範です。そうすれば戦争・核・大量絶滅・地球温暖化(自然世界性明の不盗・不偽)も無くなります。
自発的質素は維持可能性で一切生命を救うものです。質素生活は我・金・物などによって制限された生活に束縛されない無限の生活です。「放てば手に満てり」と道元は言いました「全てに非ざれば大乗・覚道にあらず」とも。貪瞋痴の三毒は戒定慧の三学で避けられます。
2018共通年1月28日法話まとめ
 *シーラが柱と戒(柱のように確固とした背骨・性格)の原語です。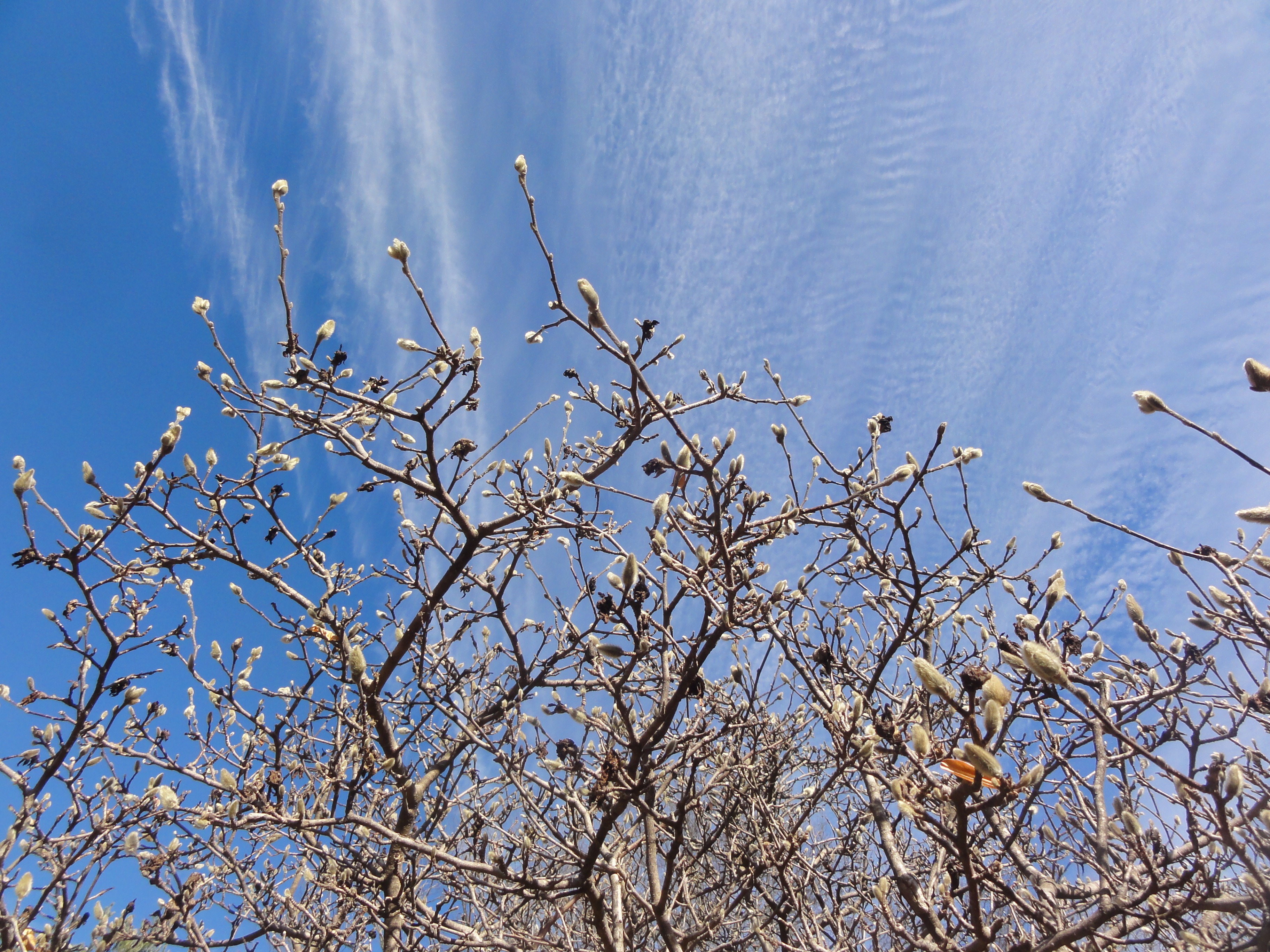 Star magnolia expecting spring
.
.
.
.
.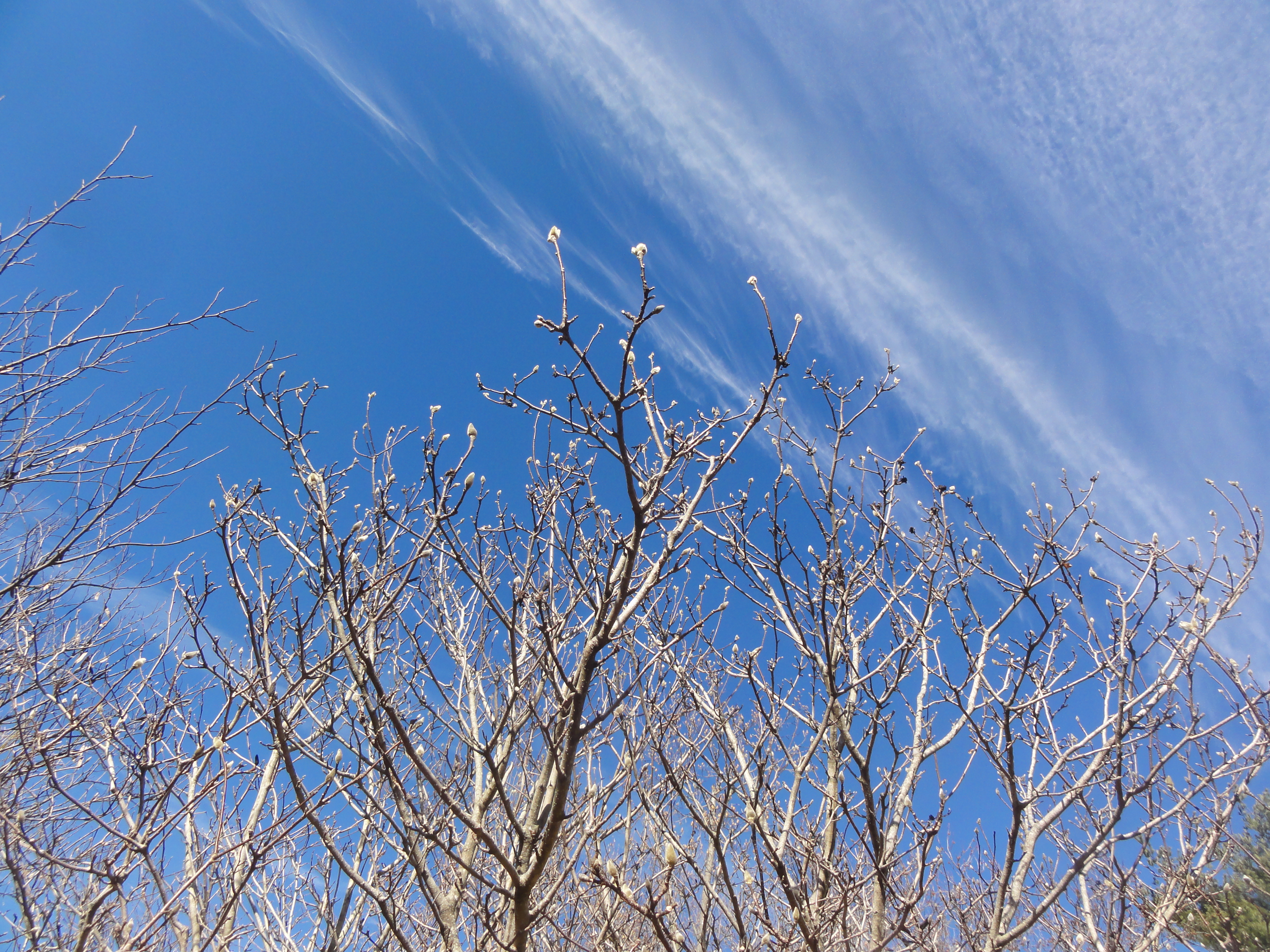 Lily magnolia waiting for spring
.
.
.
.
.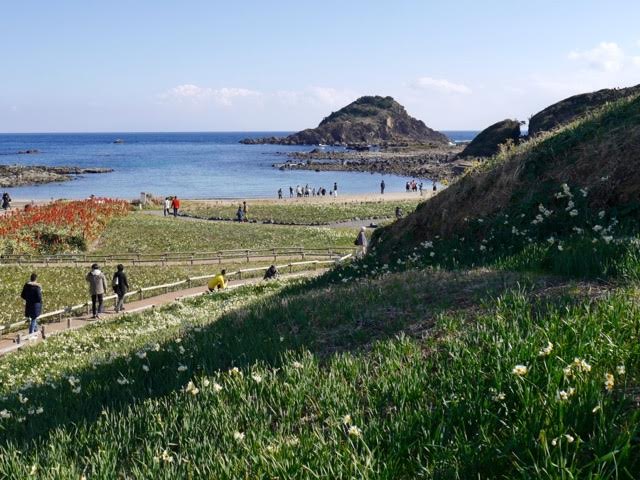 Blooming daffodils  (3 mil. at peak) in Tsumesaki, Shimoda
taken by Mr. Noriyuki Otsuka
.
.
.
.
.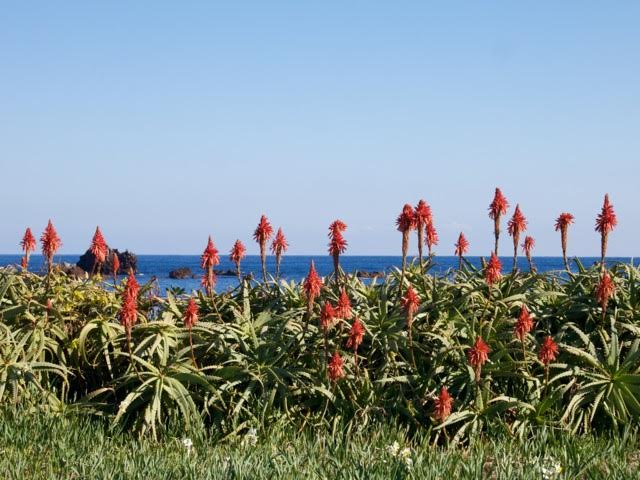 Aloe blooming (seen in the far right in the previous photo)
.
.
.
Daffodil Festival in Shimoda in 2016 C.E.
by Shimoda Travel Bureau
.
.