Ōkuboji, temple 88
Just opposite of Nagaoji (temple 87), I stayed overnight in the Ryokan Azumaya
The lady of the house was extremely nice and served for breakfast an egg with two
yolks.  "Dōgyō-ninin" she said, meaning " same practice, two people".  The second
yolk was for our protector, Kōbō Daishi.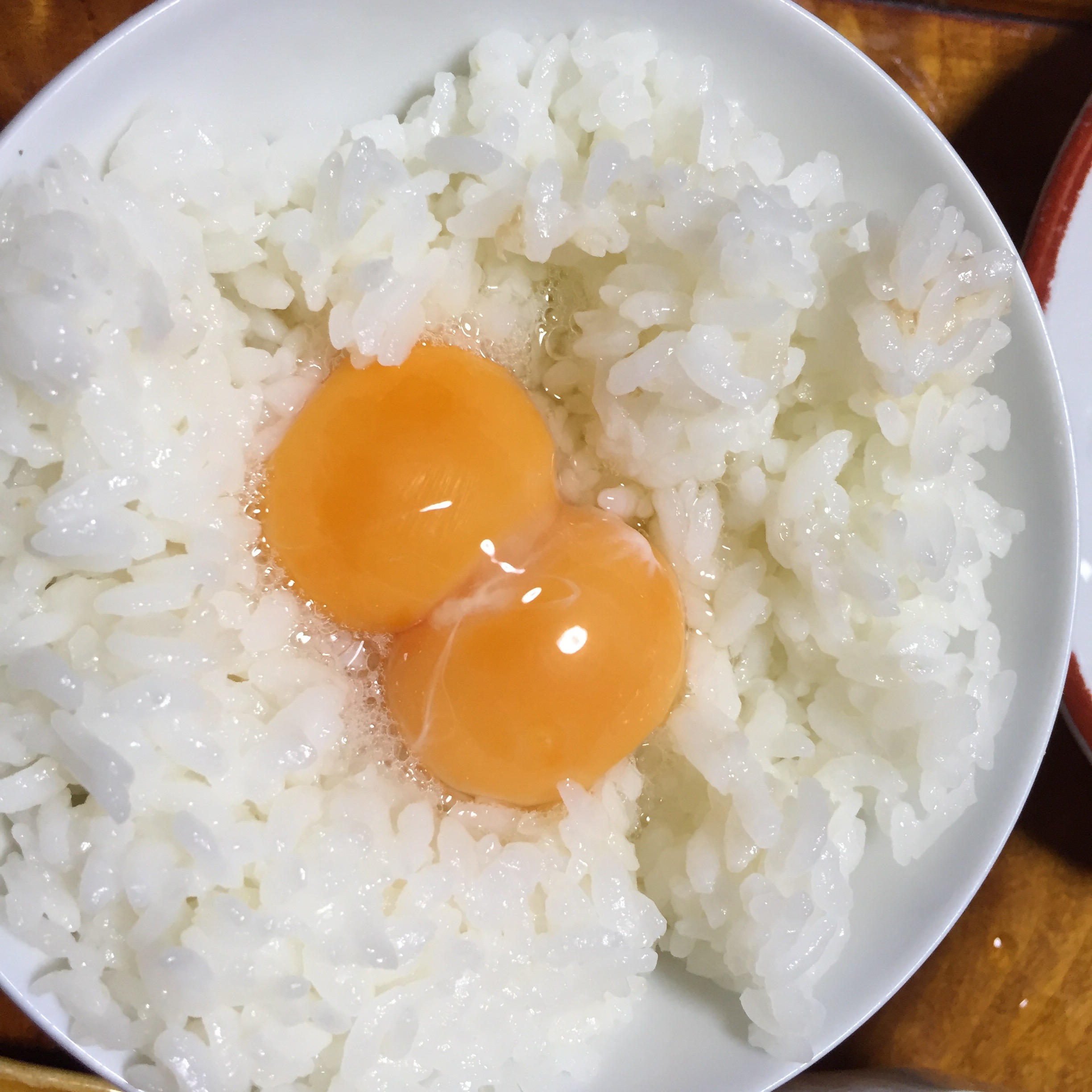 The egg yolk with the lightly beaten egg white mixed with rice tastes really good.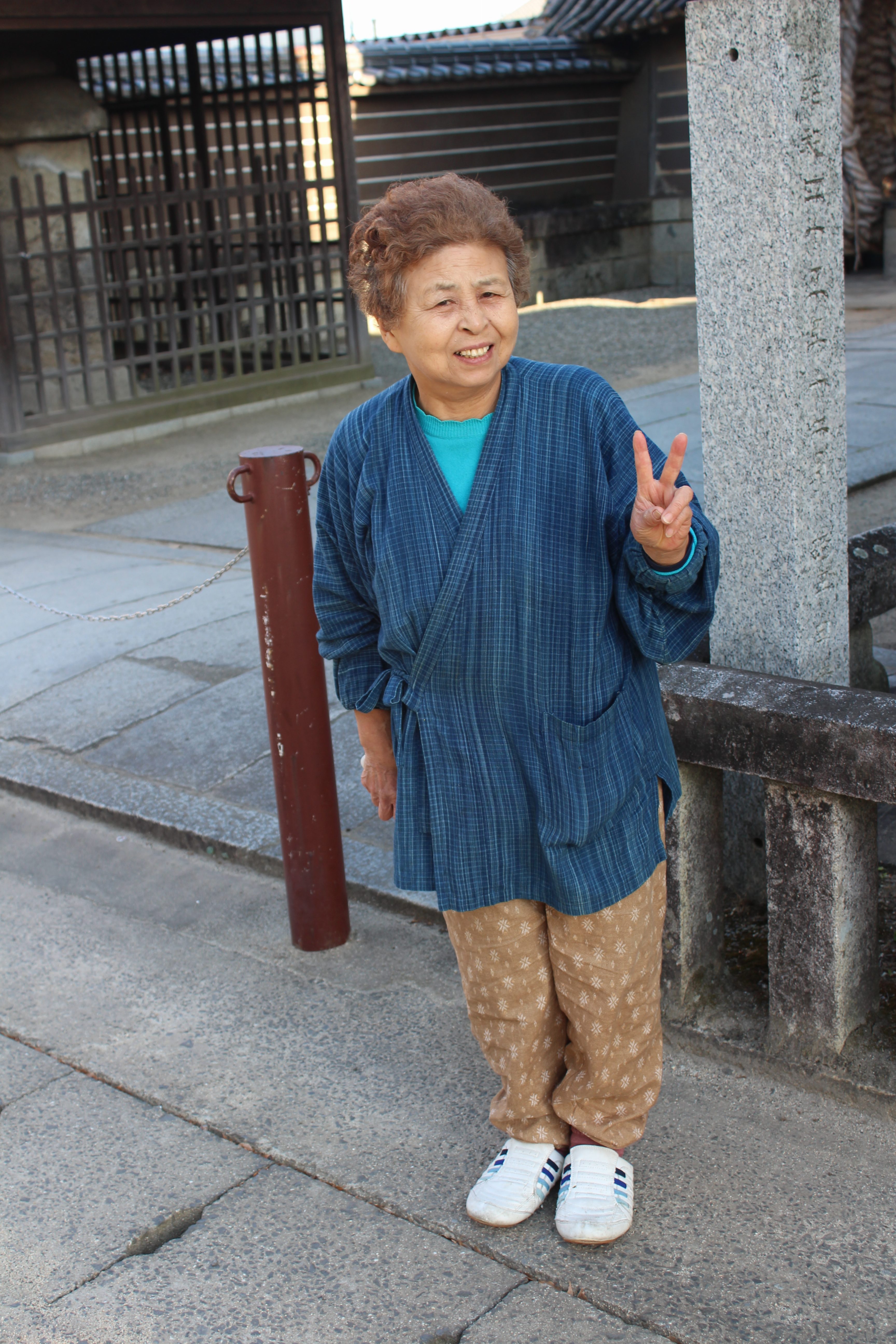 Lady owning the Ryokan Azuyama
Temple 88 is located on Mt. Nyotai (800m). On the way up, I passed the Maeyama
Dam and some beautiful rice fields.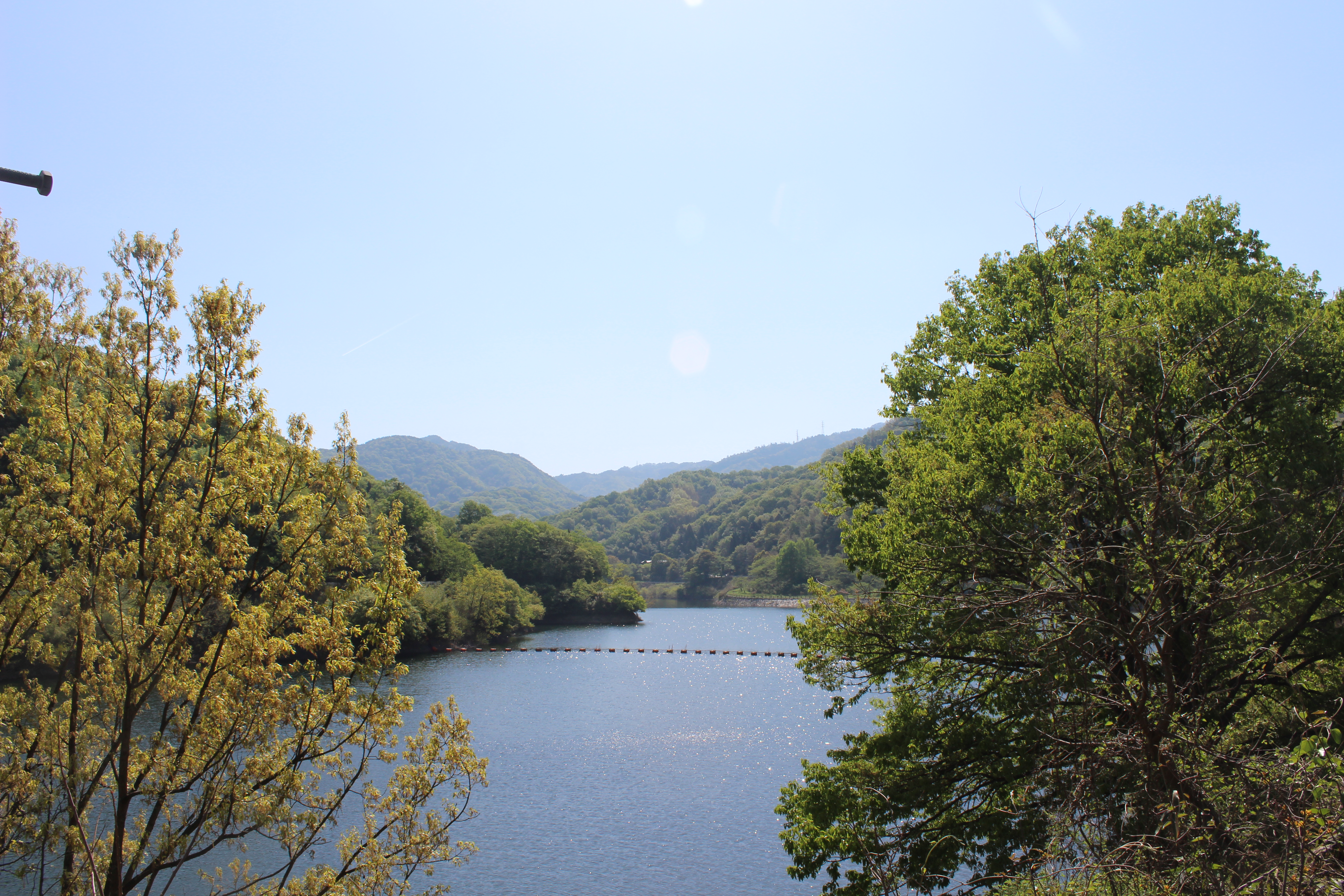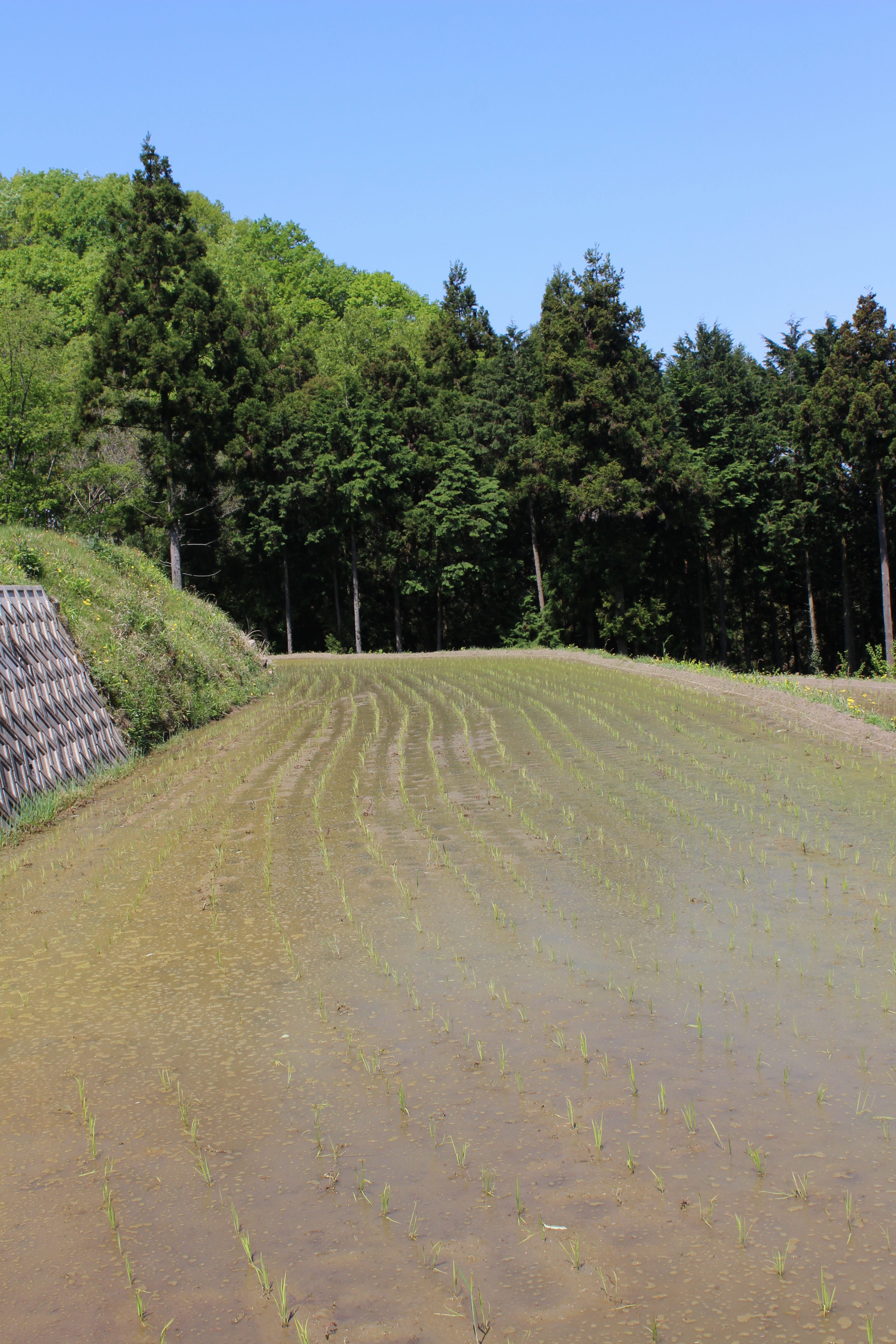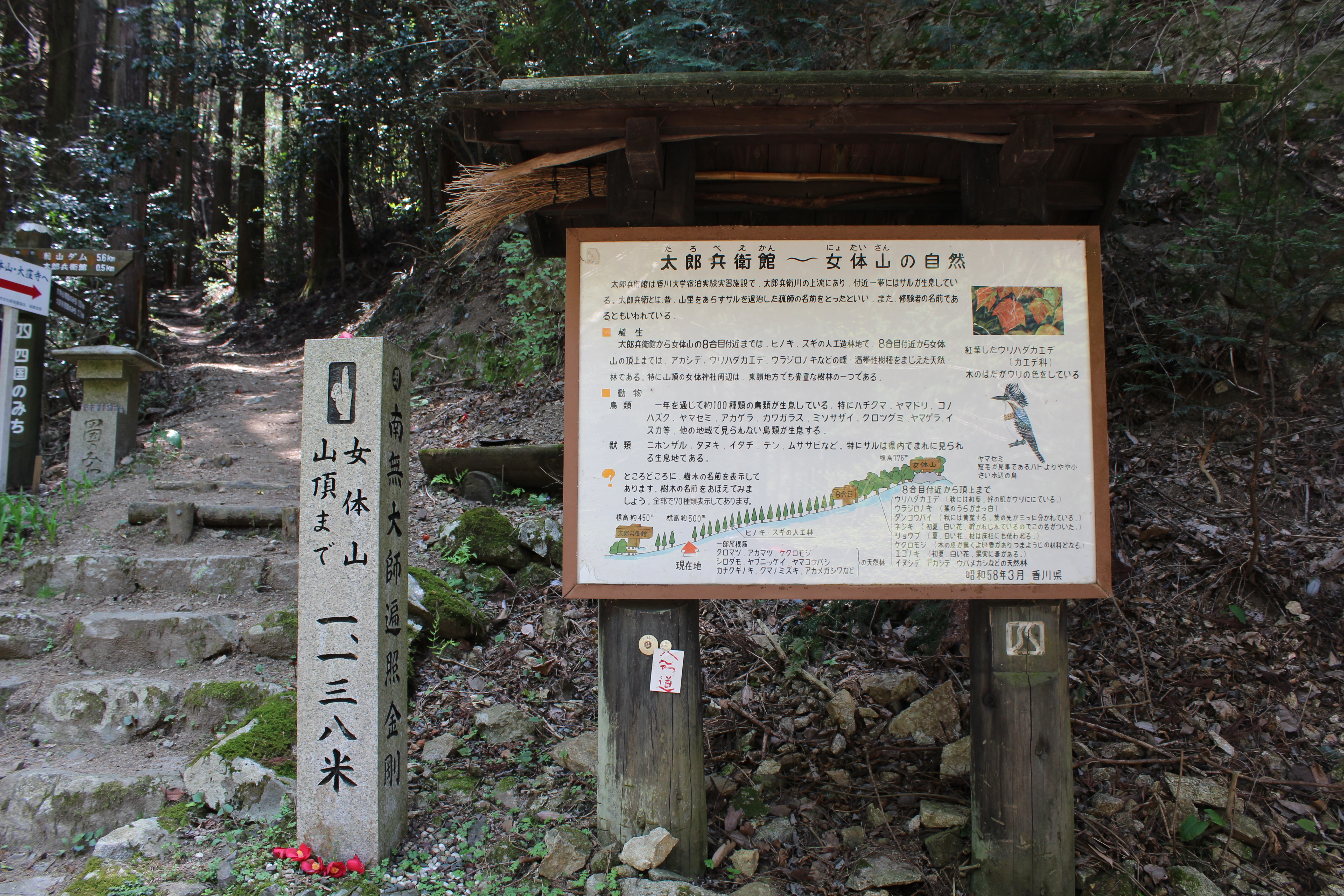 The last part of the hike to the top of the mountain was very steep and wild. I thought
that I had lost my way.  The only signs were in Japanese so I could not read them.
To my surprise, in the middle of the forest, a monk was sweeping the forest path and
ensured me that I walked in the right direction.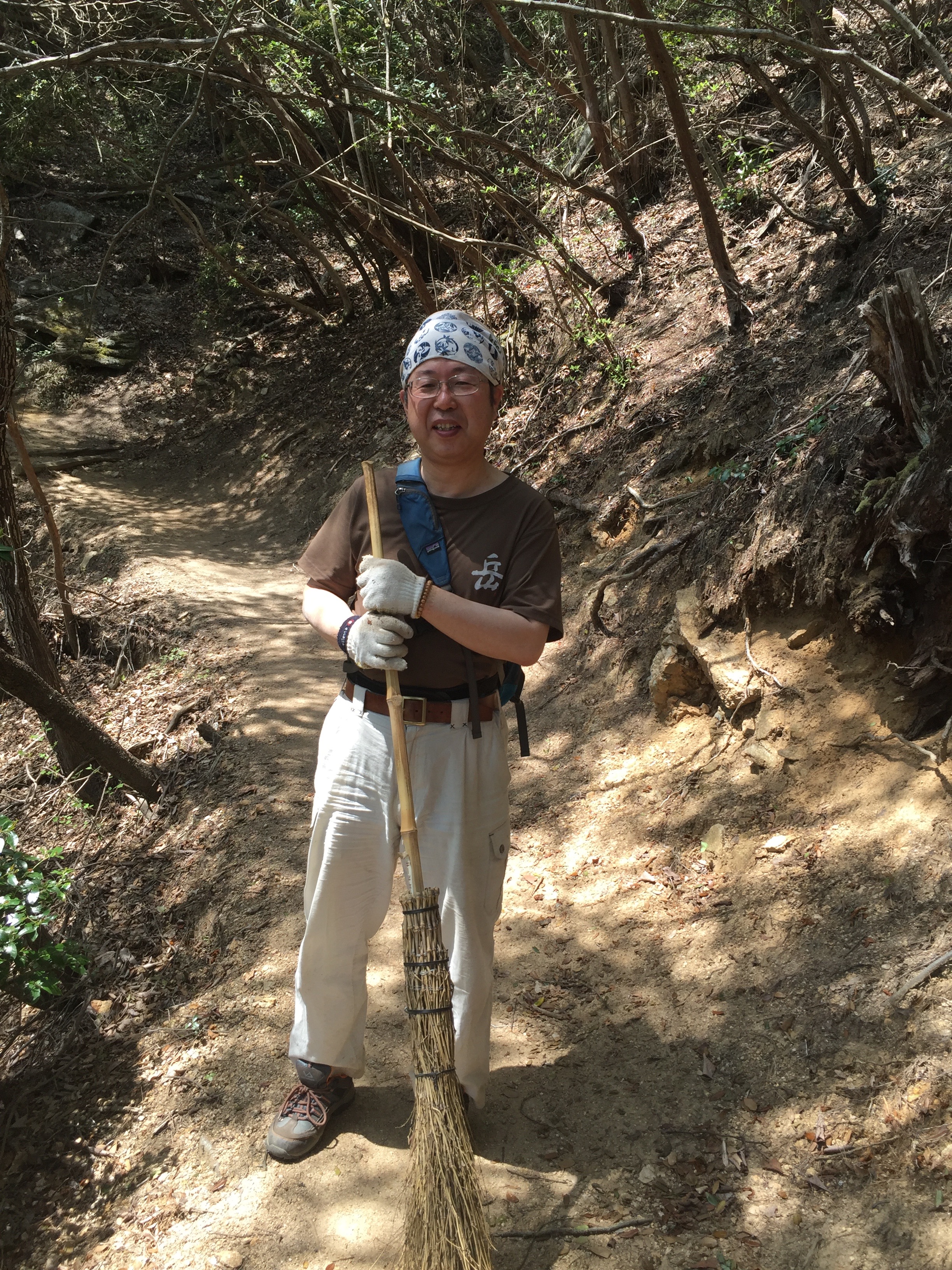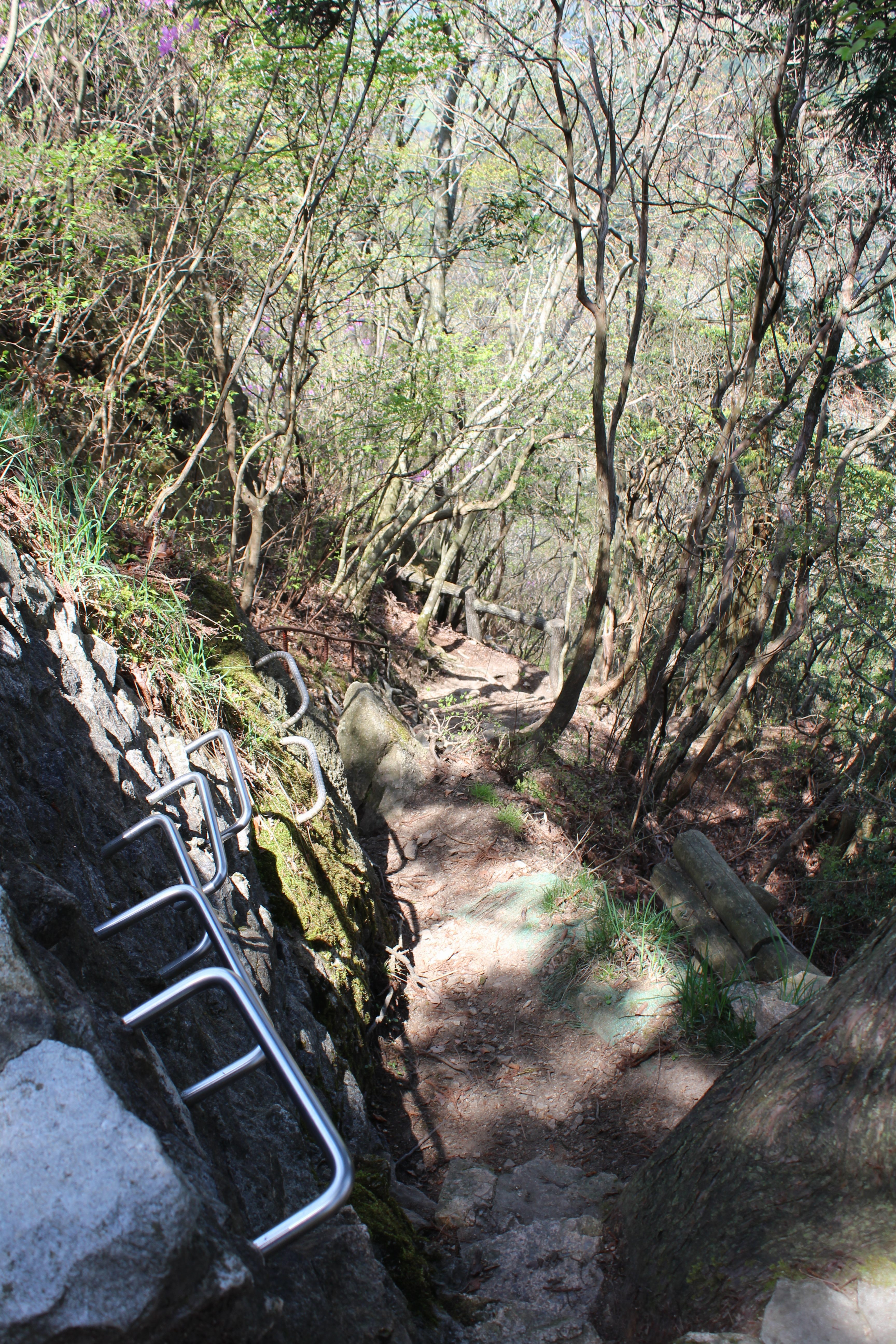 Some parts near the summit required climbing up metal rungs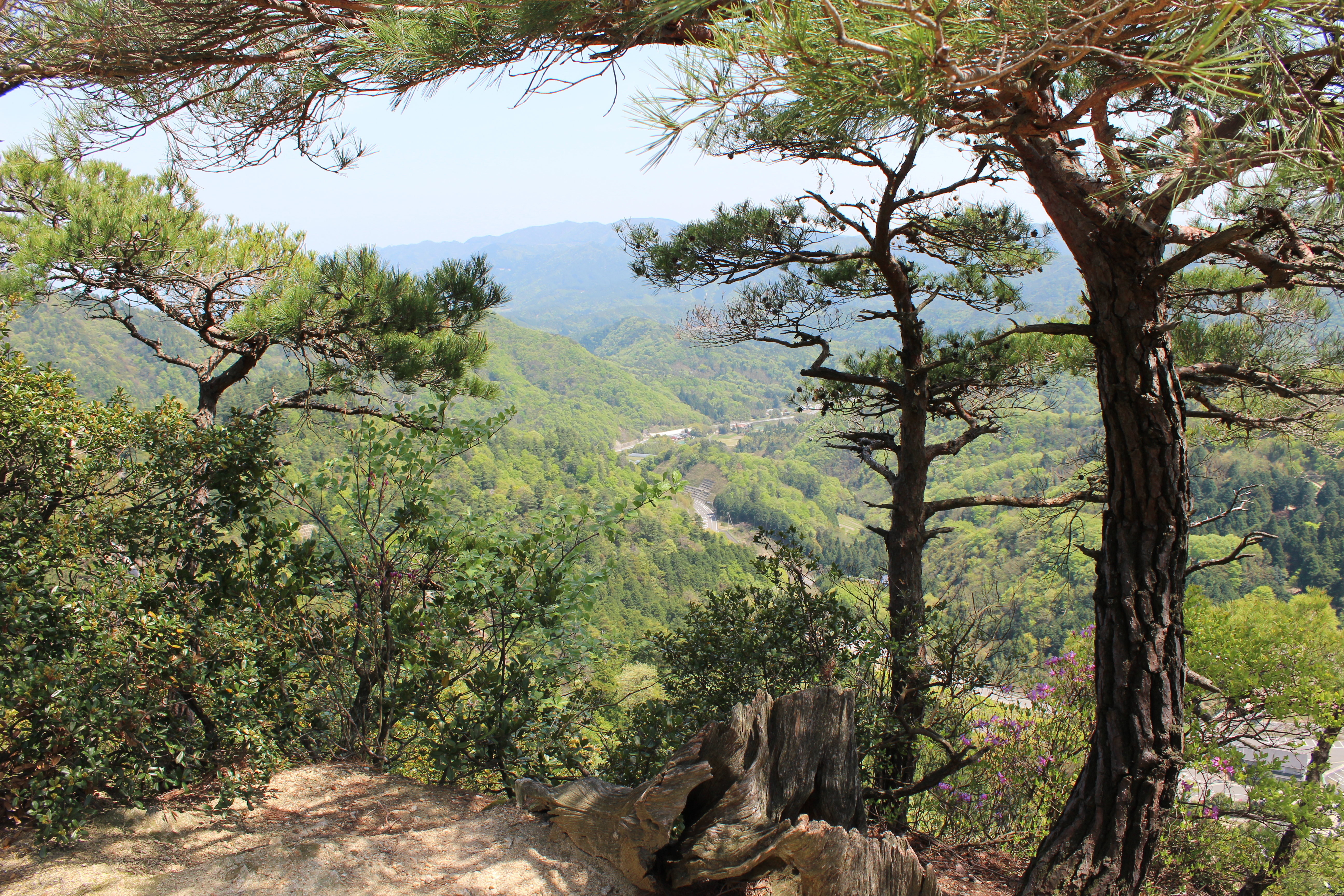 Temple 88 is located passed the summit.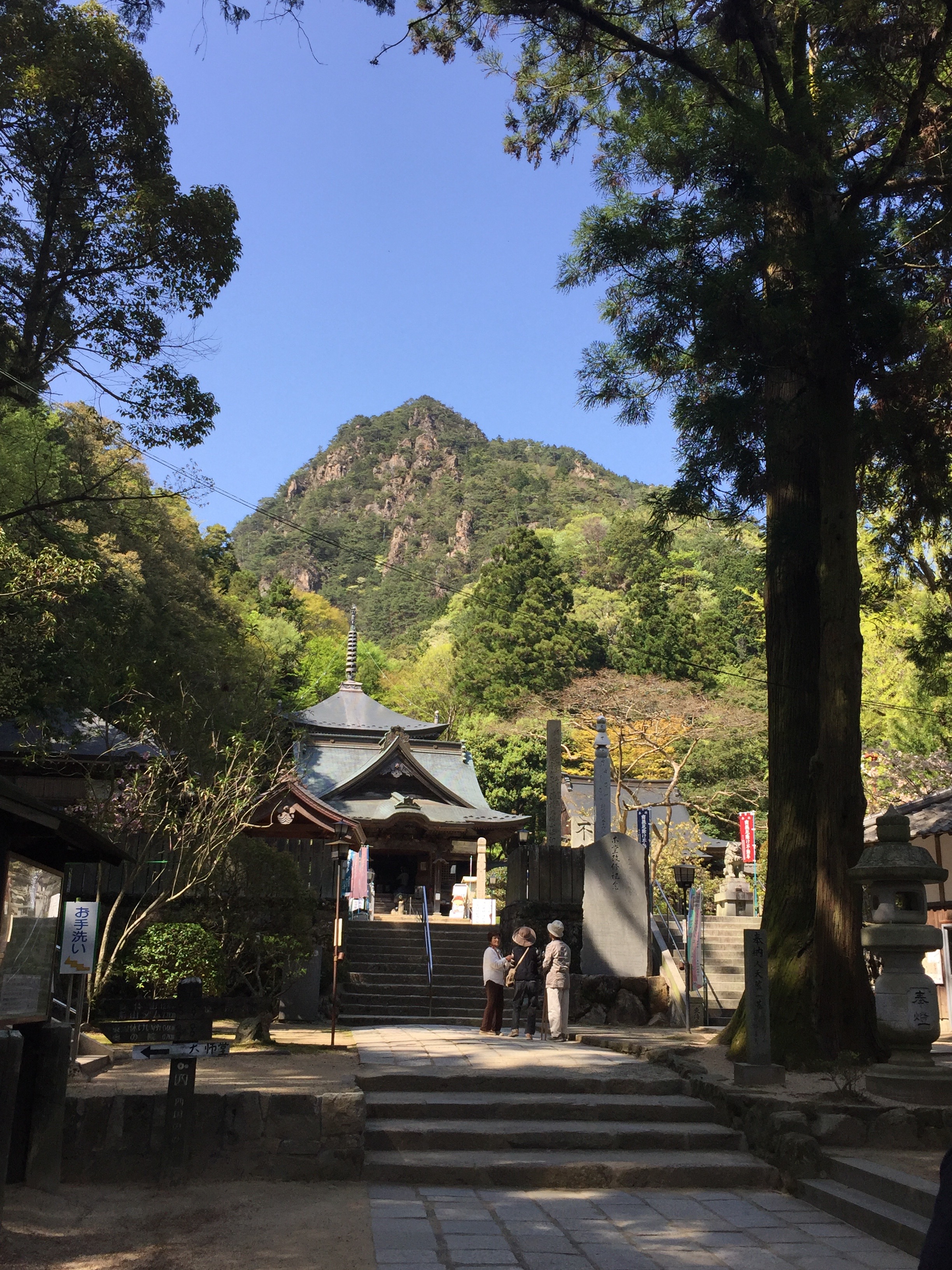 Ōkuboji, the temple of the big cave, is the last temple of the Shikoku pilgrimage.
At the entrance gate, I met a pilgrim with a red name slip, indicating that he did the
whole pilgrimage between 8 – 24 times. During my pilgrimage, I got from different
pilgrims two brocade name slips (indicating they had done the pilgrimage over 100
times), several golden name slips (between 50 – 99 times) and one silver one (25-
49).  These name slips are supposed to have special powers.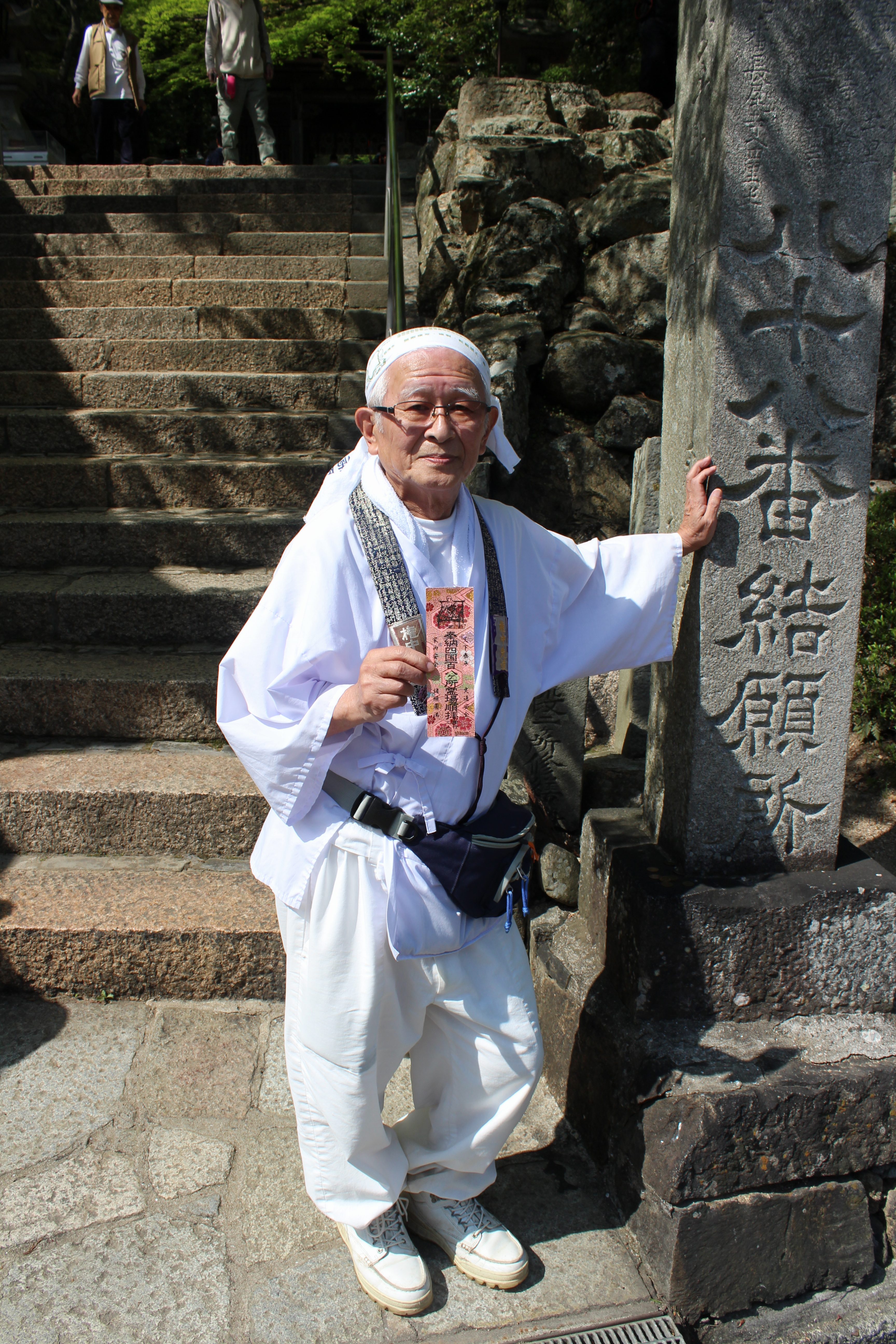 Ohenro with a red name slip
Beside the calligraphy written in the pilgrim's book (nōkyōchō) and the leaf I got in
each temple, the monk in the last temple was writing a certificate that I finished the
Shikoku pilgrimage by visiting all 88 temples.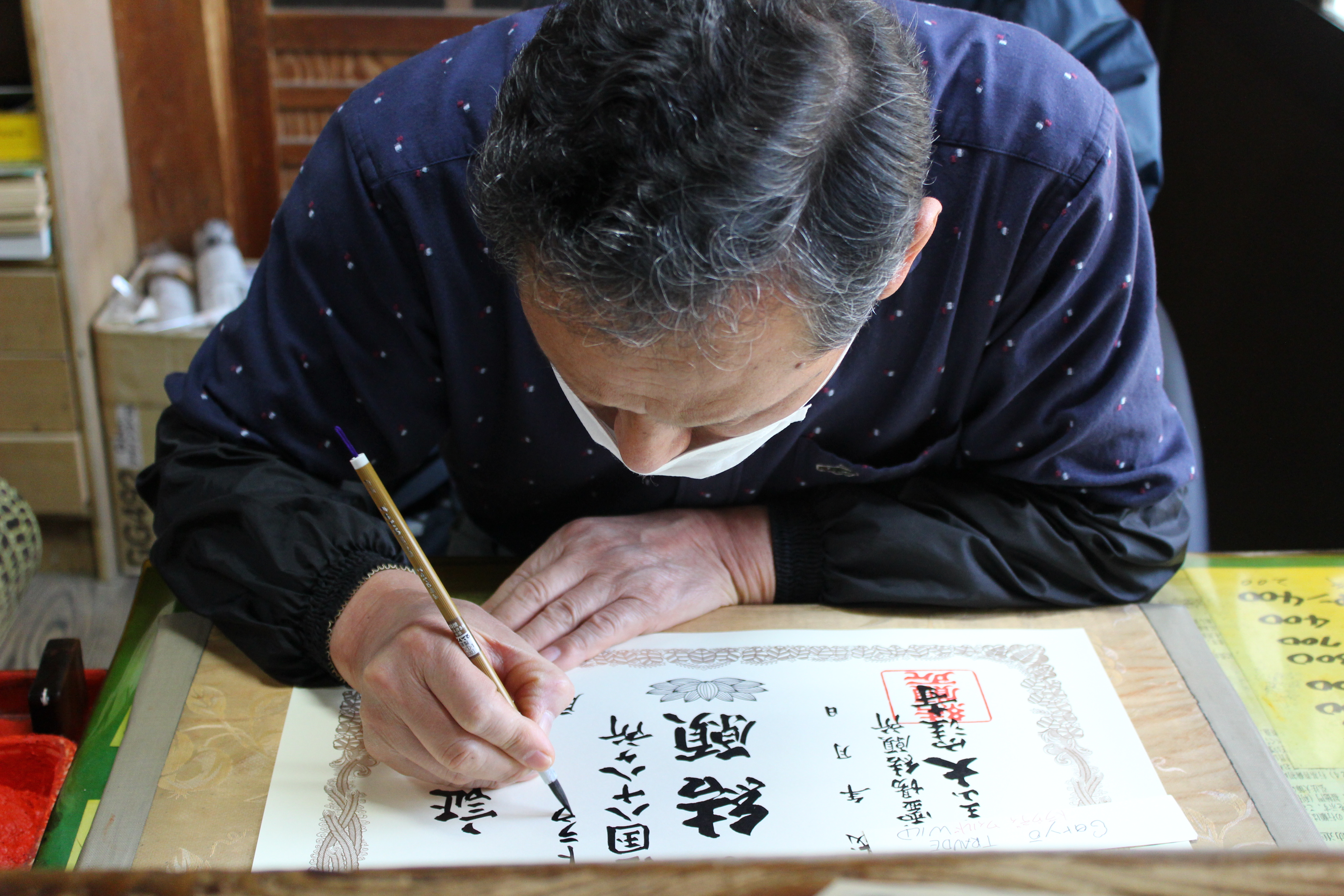 Many pilgrims leave their staff (kongōzue) in this place.  It is said that Kūkai left his
own Shakujo (monk's sounding staff, lit. tin stick) staff in this place after returning
from China.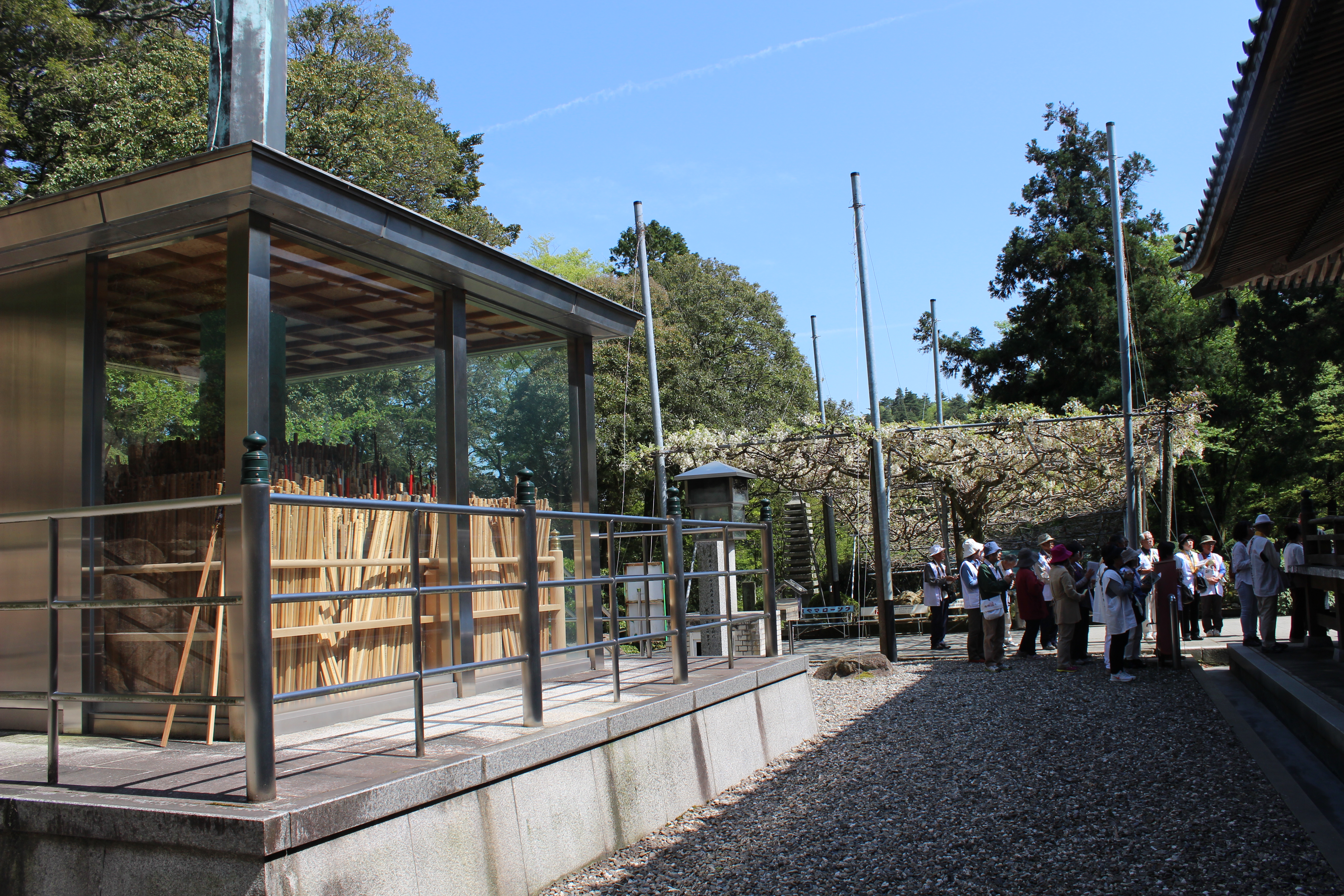 Place where the Ohenros leave their staff after finishing the pilgrimage
The fee is 1000 yen (about $ 10).  I continued my pilgrimage back to temple 1 –
3, closing the circle.  Therefore, I did not leave it in Ōkuboji.
It was a very nice surprise to meet Ella again.  We celebrated the finishing of the
pilgrimage together.  Overall, I was grateful that I was able to walk it but sad at the
same time that this wonderful time was nearly over.  I expressed my gratefulness
by lightening candles and incense.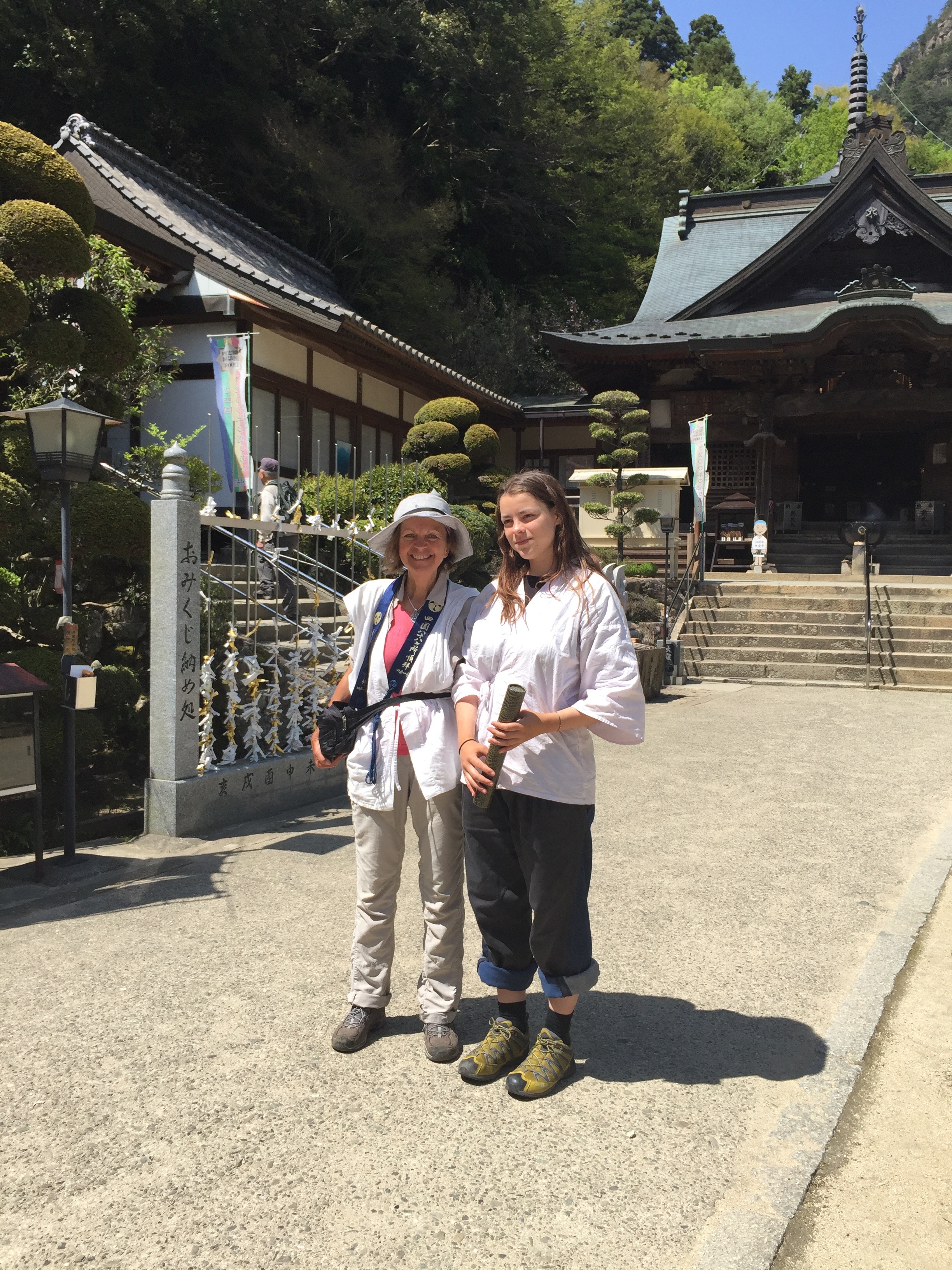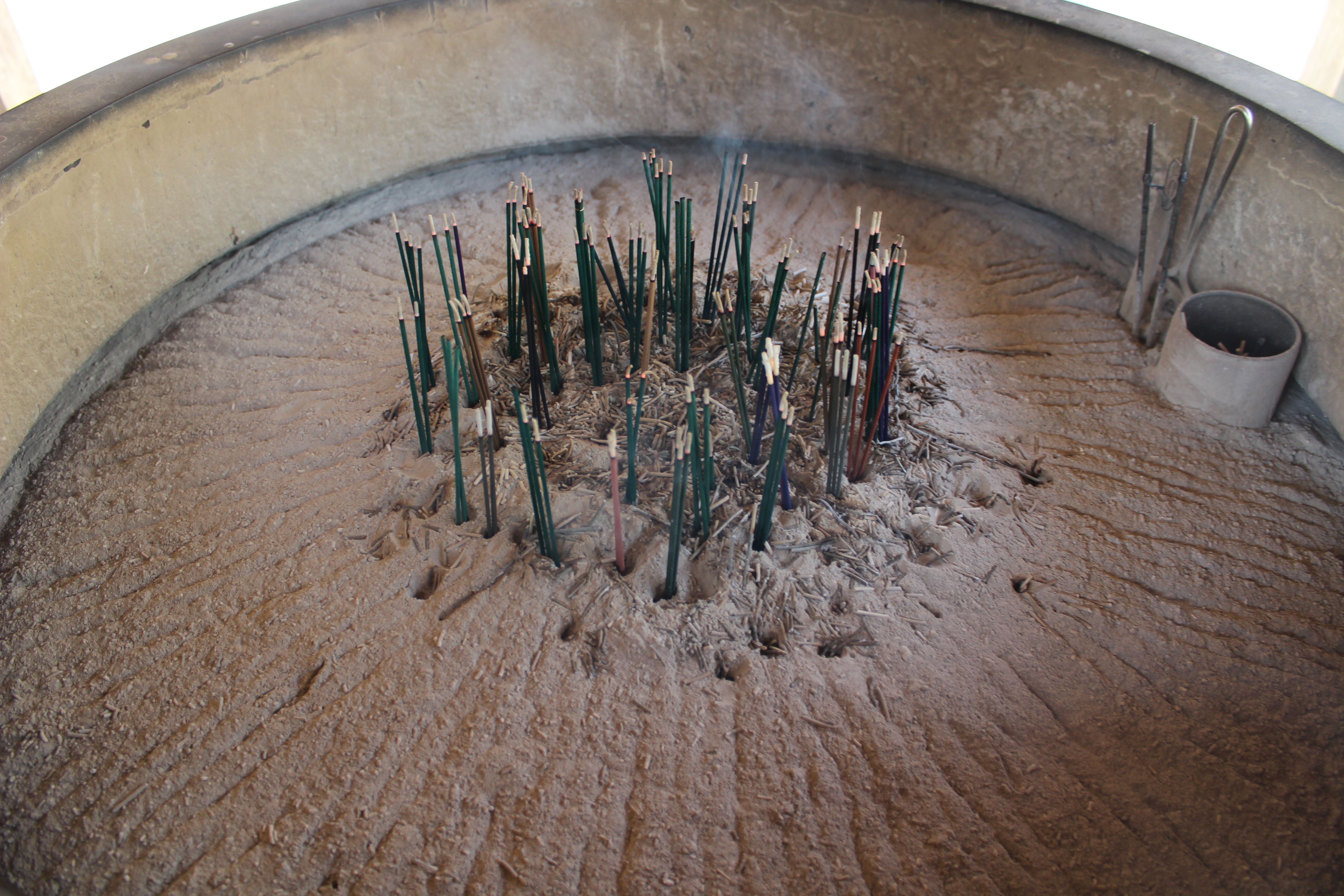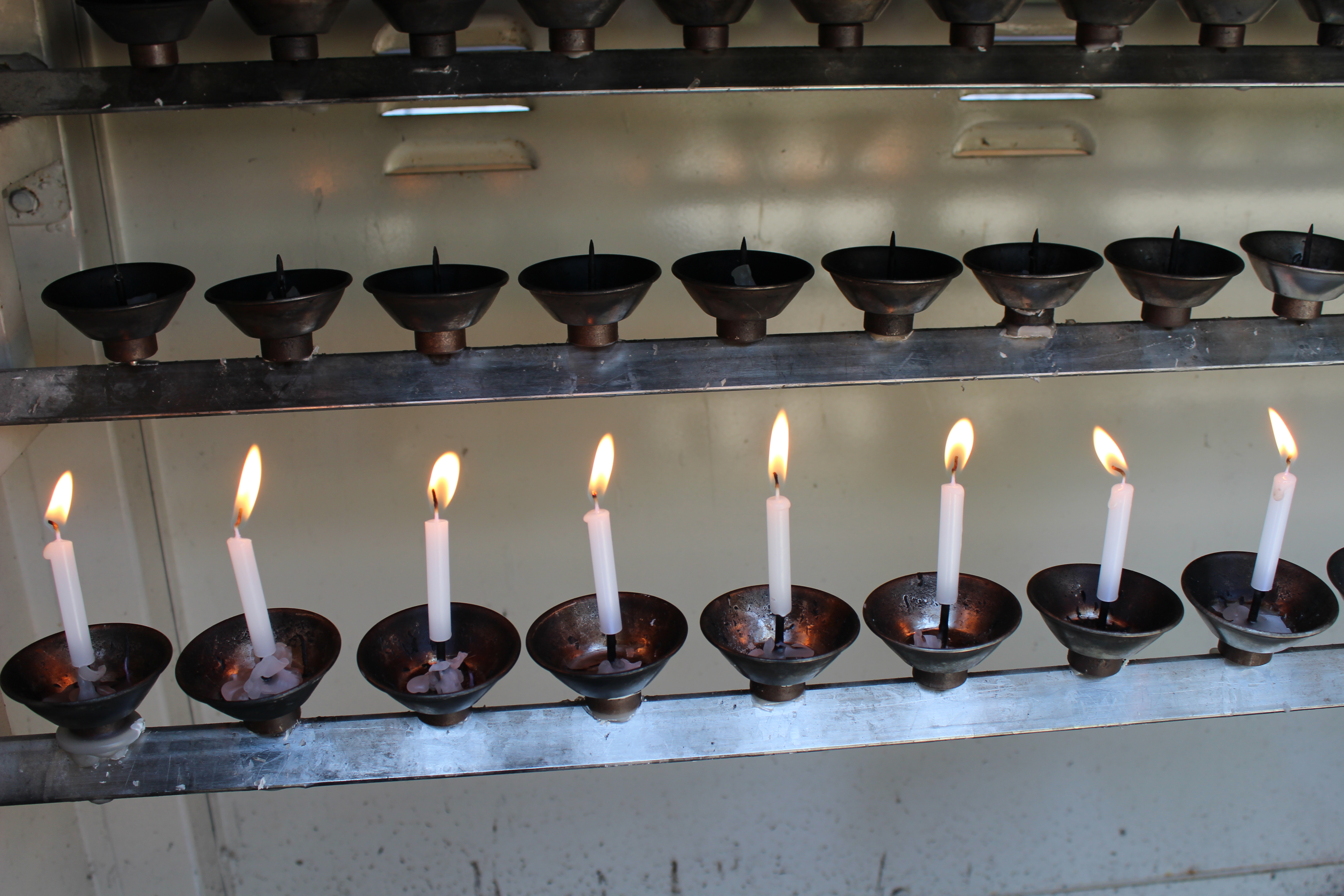 .
.
.