Setouchi Triennale 2016
On my 88-temple pilgrimage, I kept walking nearly every day. There were two
exceptions, however -one was the 8 days long stay in the Zen temple Zuioji and the
other one was in Takamatsu City, where I wanted to visit the Setouchi Triennale.
This International art festival is held every three years on 12 islands around
Takamatsu.  It was created to bring vitality and life back to an area, which lost
importance in the time of globalization.
Unfortunately, I arrived on the last day of the festival. I did not see most of the art
objects.  However, what I saw was stunning, inspiring and beautiful.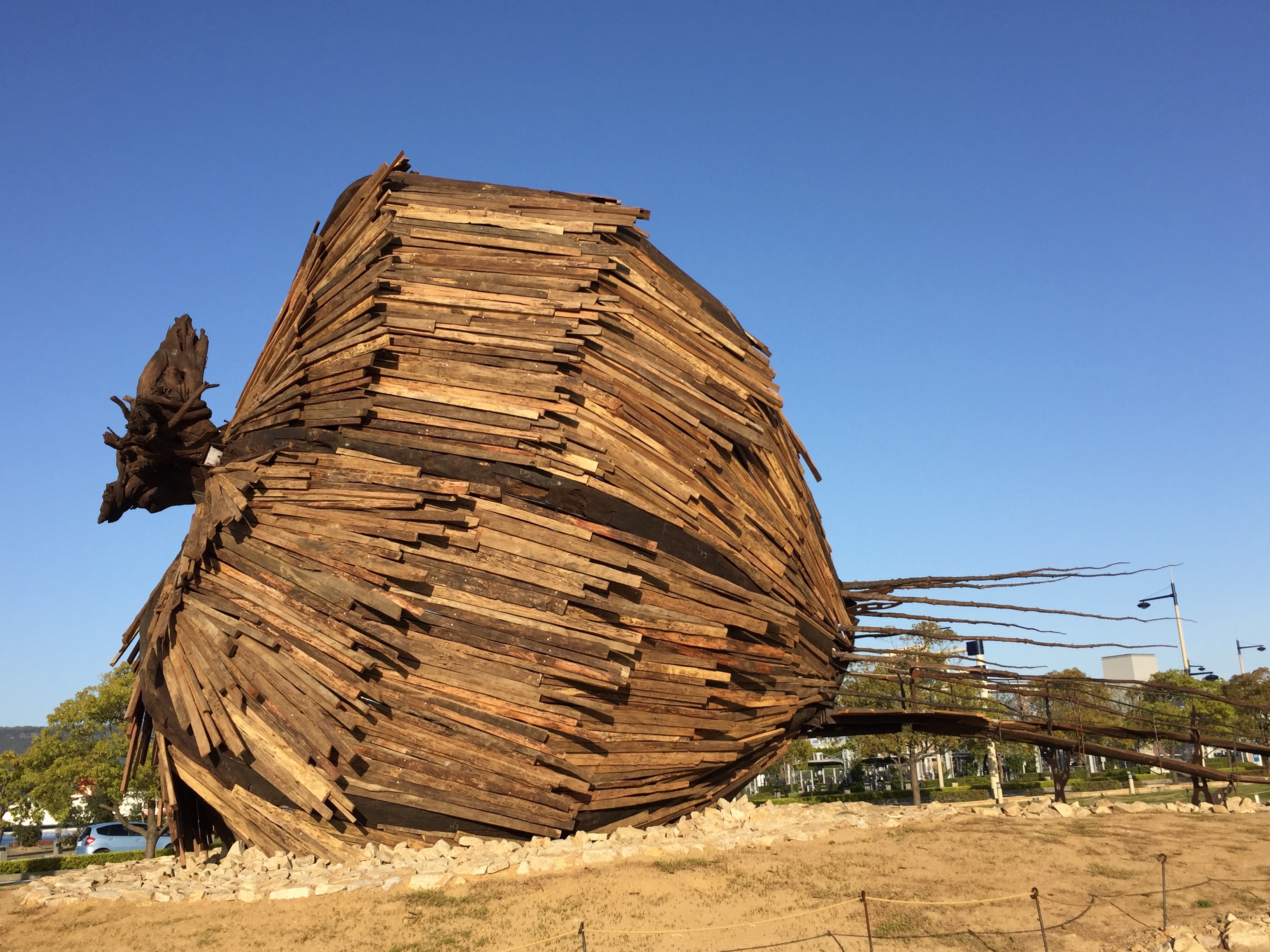 Beyond the Borders – the Ocean by Lin Shuen Long from Taiwan
The art object depicts a floating seed and is placed near the harbor of Takamatsu.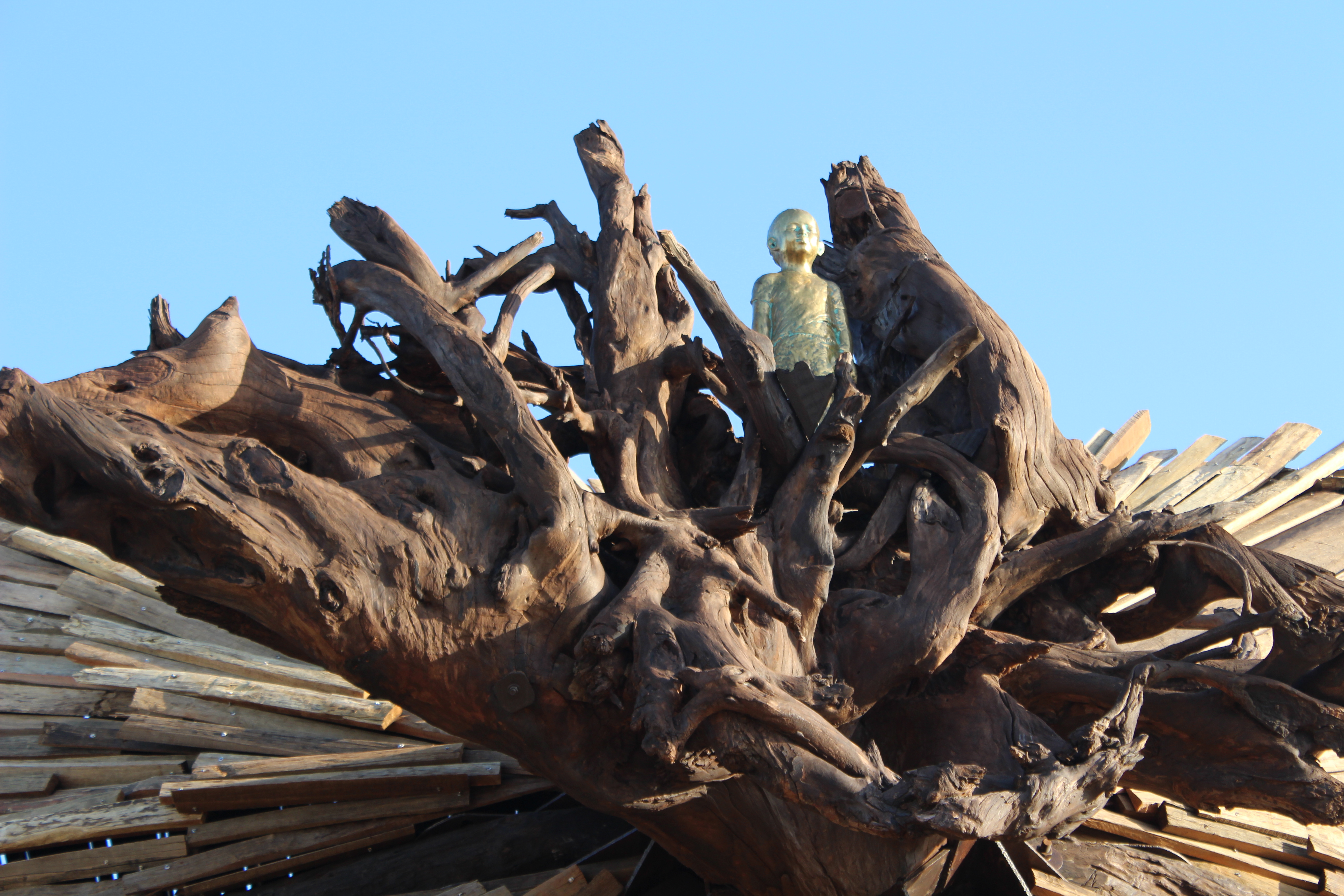 Image of the root of the floating seed with a golden statue in the center
I spent a whole day with Ella, my French pilgrimage friend, exploring the islands of
Naoshima and Teshima.  In Naoshima, we saw the Red Pumkin and the Naoshima
Pavilion.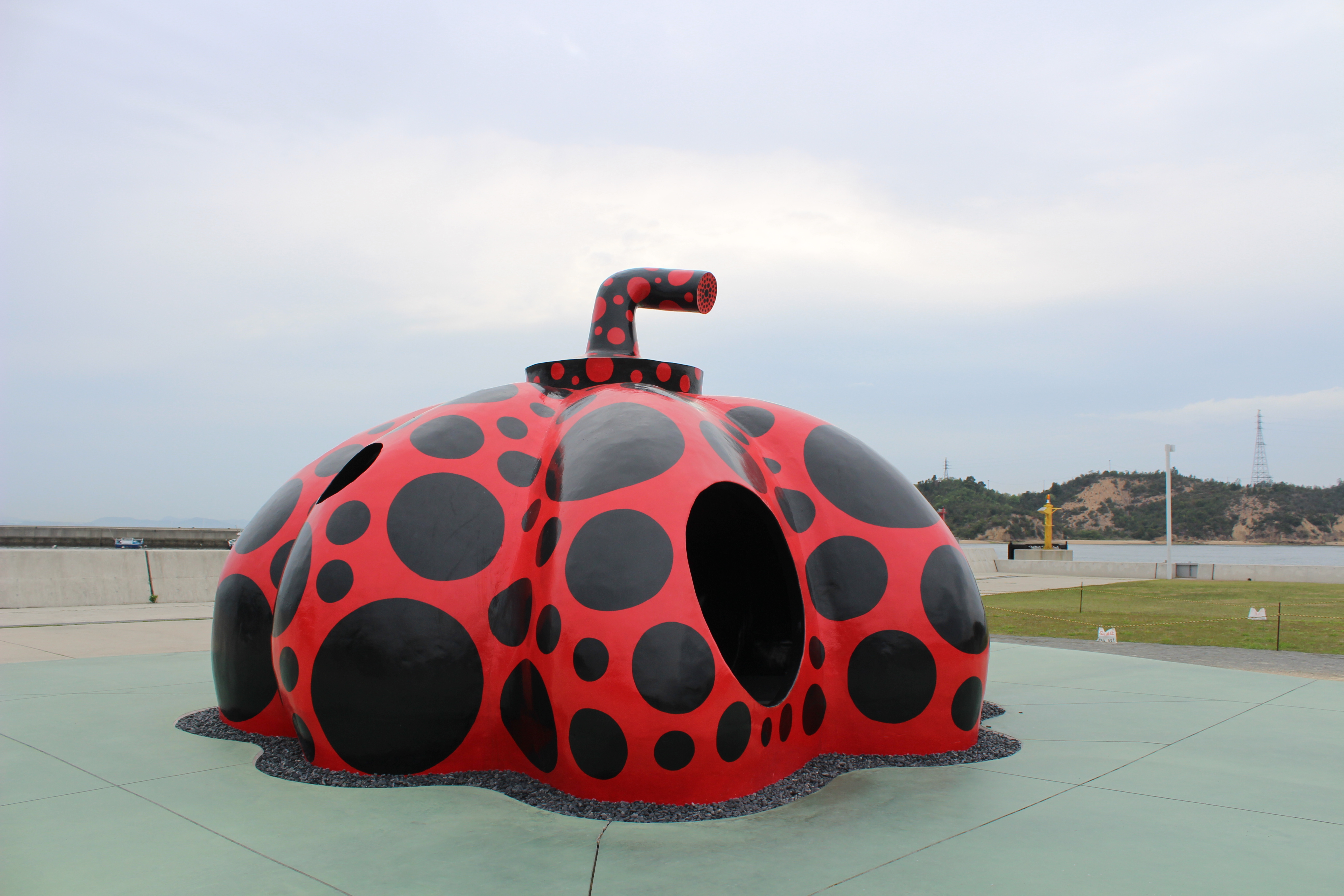 Red Pumkin by Yayoi Kusama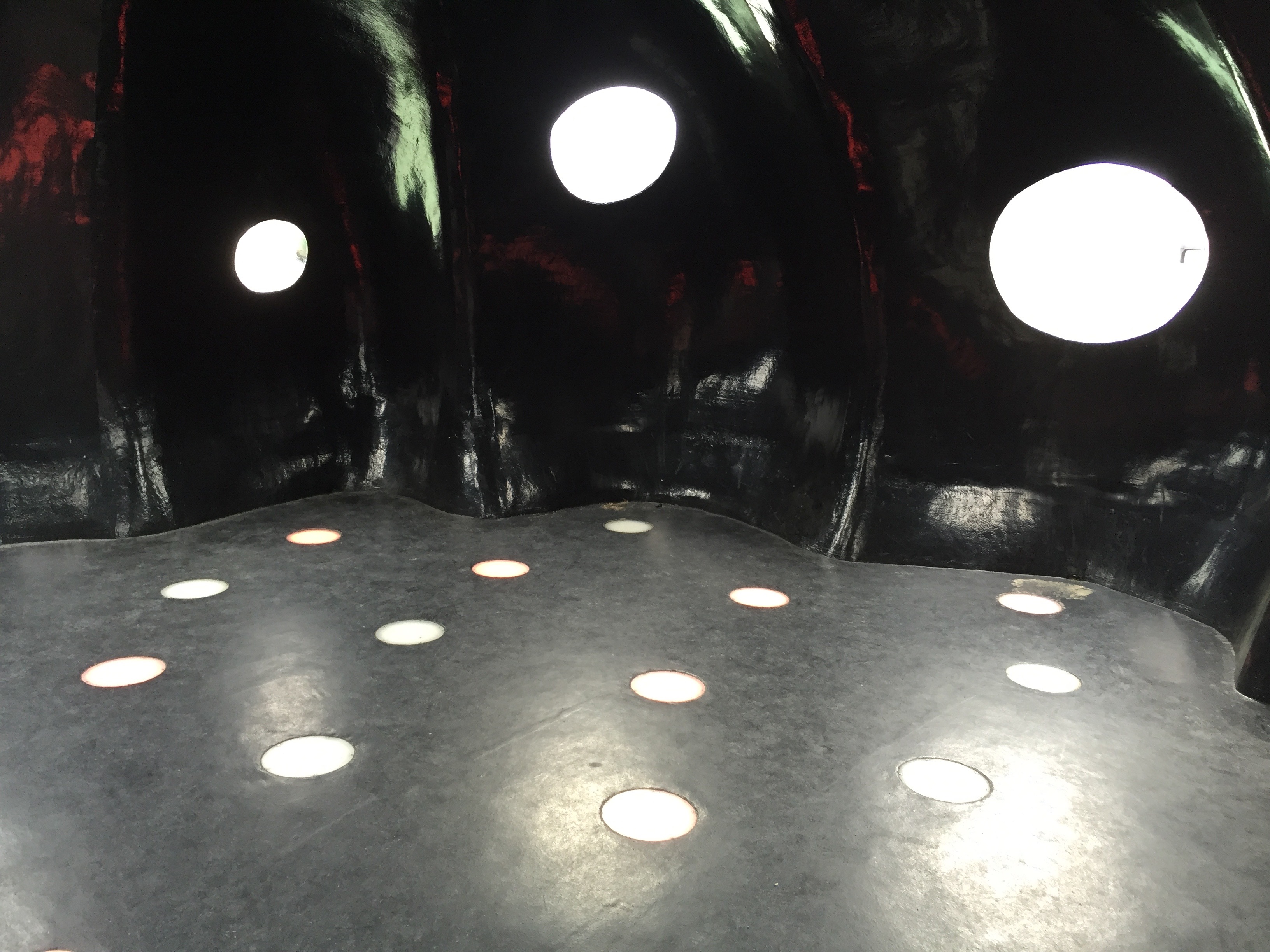 Light play inside the Red Pumkin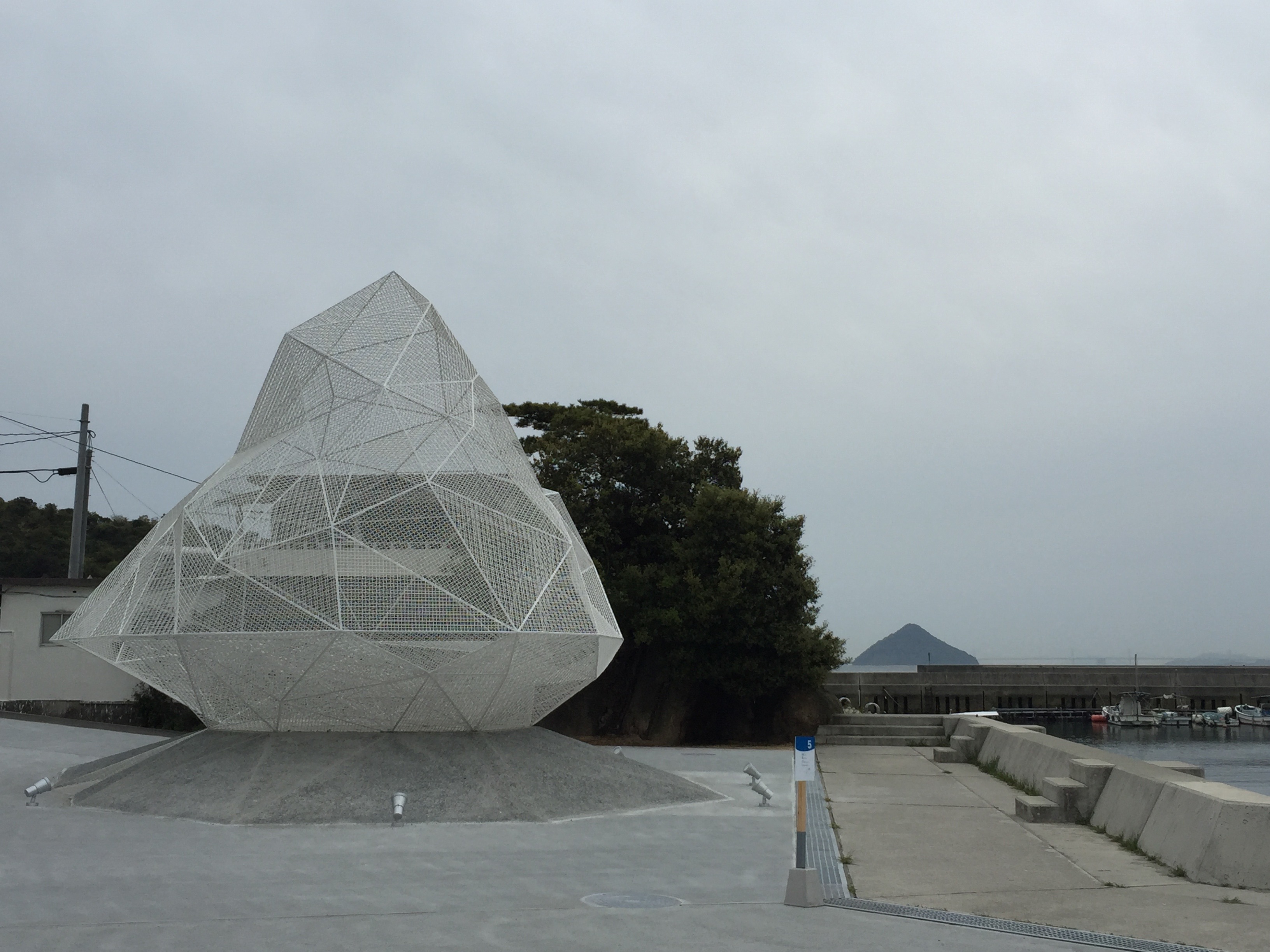 Naoshima Pavilion by Sou Fujimoto at the Marine Station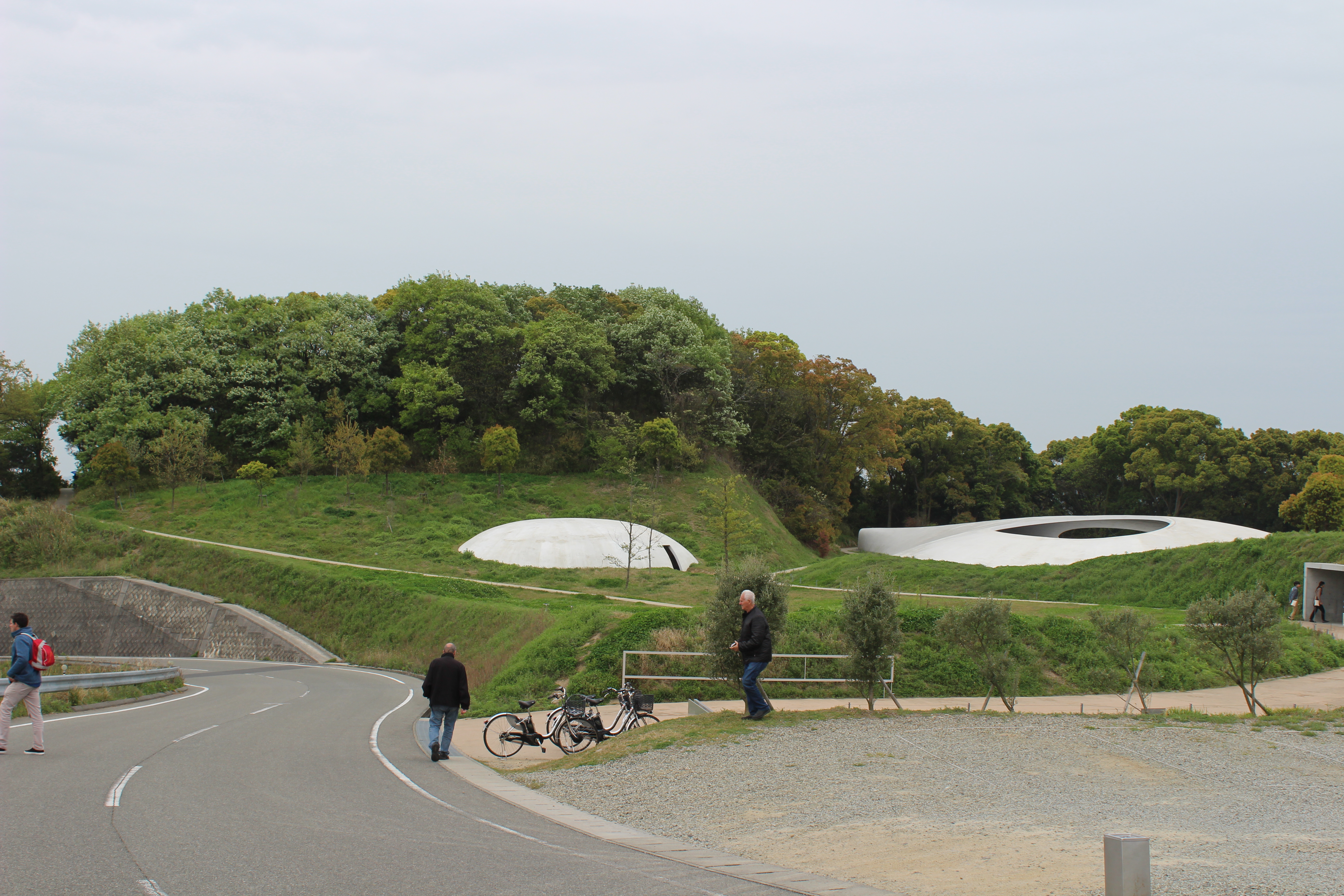 Teshima Art Museum by the architect Ryue Nishizawa and the artist Rei Naito
This building is a fusion of architecture, art and nature.  It offers an amazing space
inside with totally white walls and floors and the sky and tree tops coming into the
building through the huge, round opening at the ceiling. The building could only be
entered barefoot. Silence was required. The Teshima Art Museum symbolizes the
flow of seasons and the passage of time. I was not allowed to make a photo, but the
visitor center nearby could be photographed.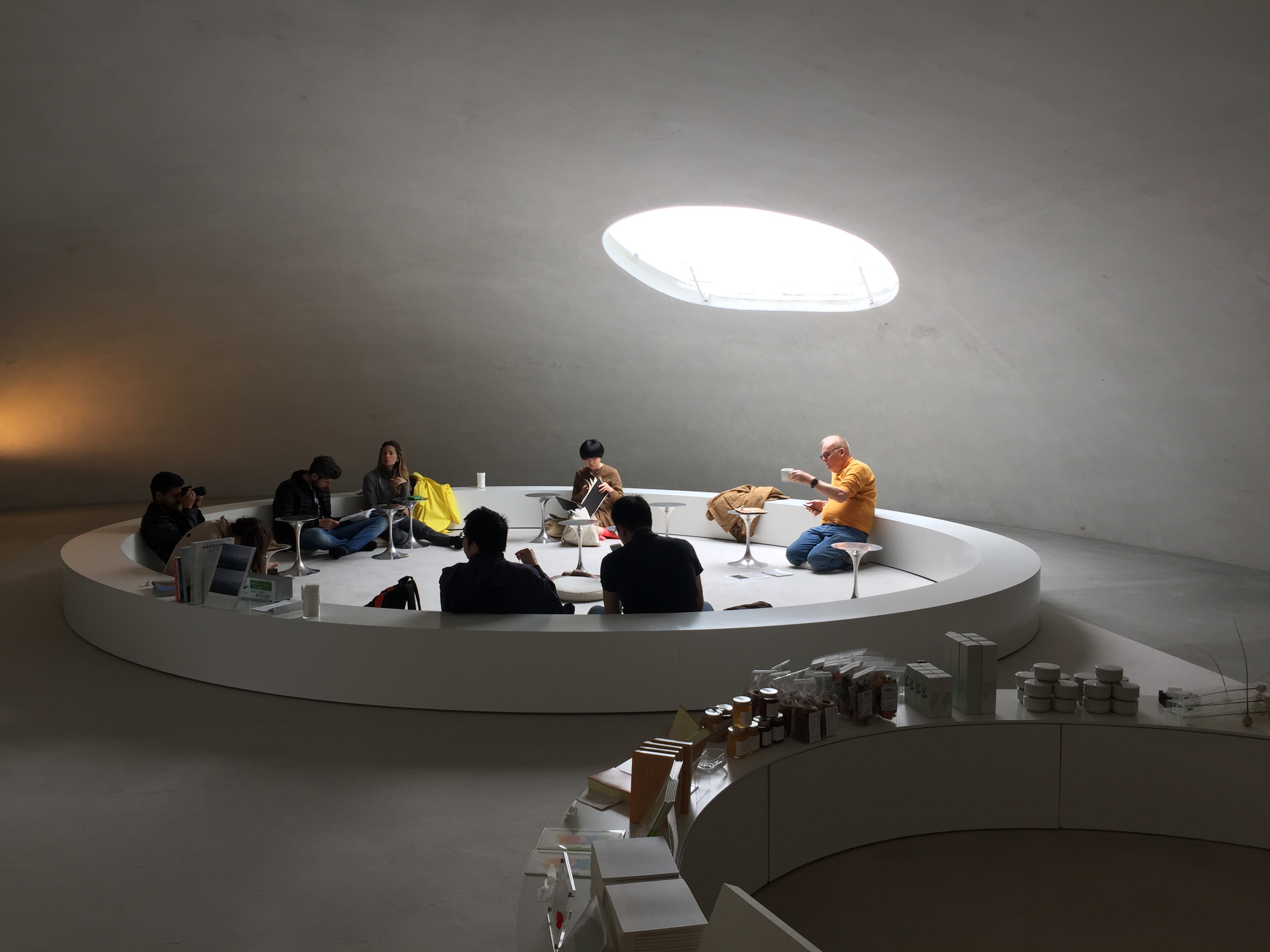 Visitor center of Teshima Art Museum overlooking the Seto Inland Sea
The artist Mariko Mori created a fascinating art project.  The path to the object was
leading through a jungle like forest area. The monument, called Tom Na H-iu
symbolized life and death and was placed in the middle of a pond.  It was connected
to an observatory recording supernovas.  Every time a star exploded (death of a star),
the monument glowed.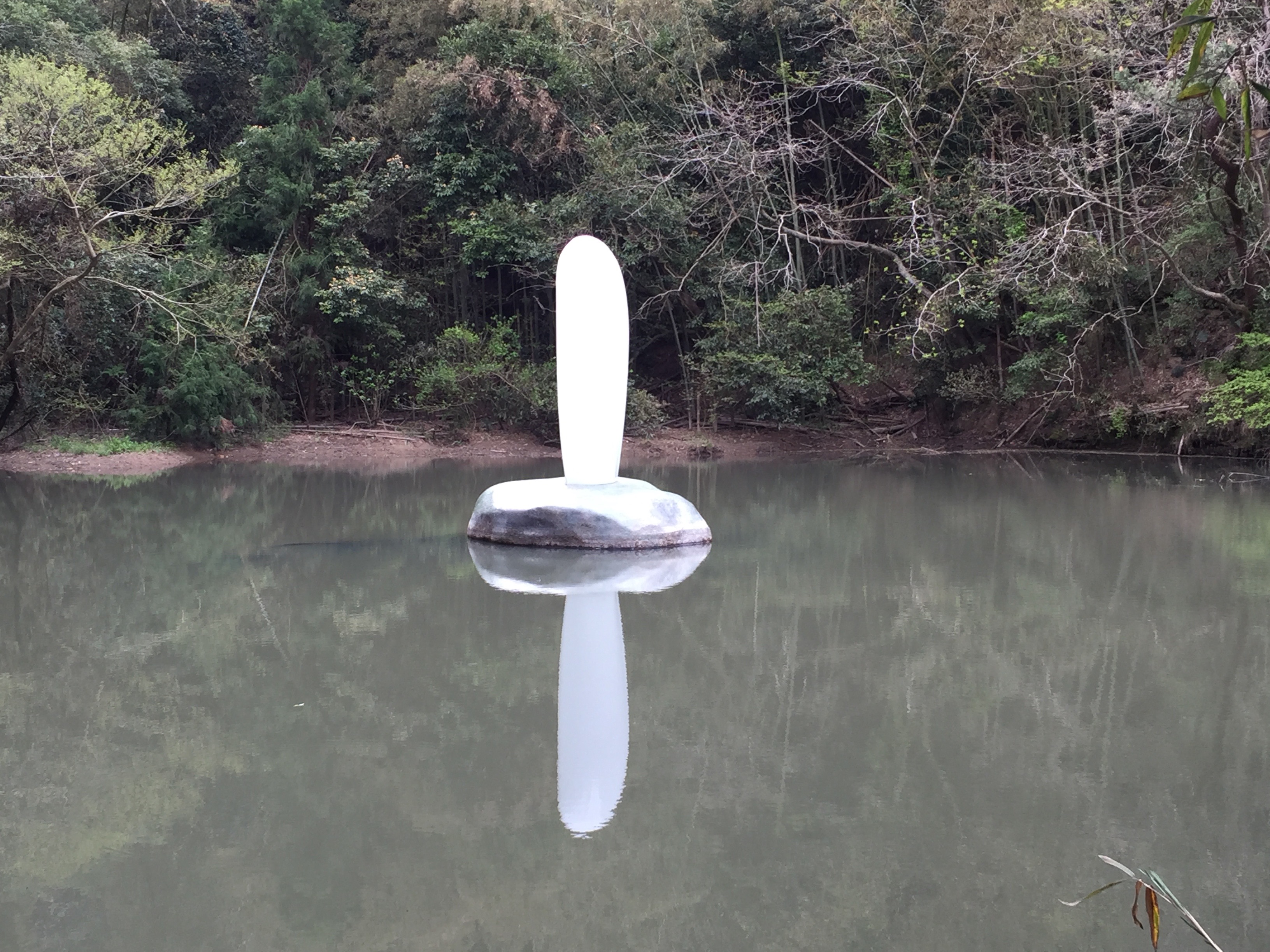 Tom Na H-iu by Mariko Mori, the artistic recorder of supernovas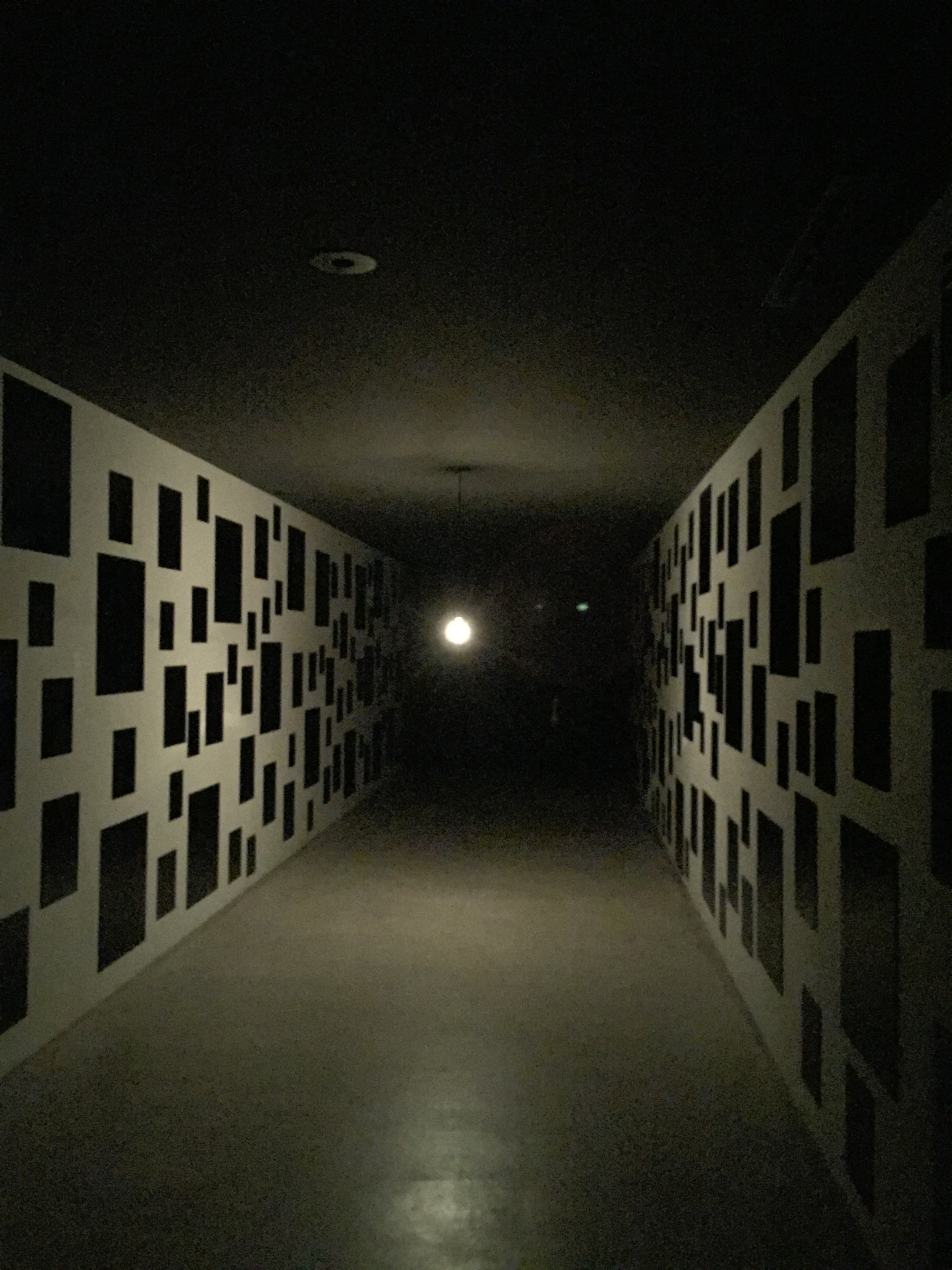 The Archive du Coeur by Christian Boltanski was a similar project recording the
heart beats of humans and connecting them to a light bulb in a huge, dark room.
With every heartbeat, the light went on.  I recorded my own heartbeat and it was
fun to see the rhythm and the power of the heartbeat in a visual form.
.
.
.