The Missouri Zen Center is a non-profit corporation and a Zen center in the Soto tradition. We welcome anyone at all to join us for quiet sitting meditation in the Awakened Way.
On This Page: [Membership Information] [Some History] [About Rosan]
---
Becoming a Member of Missouri Zen Center
[Top of Page]

We encourage you to support the Zen Center by becoming a member with a $25 per month donation. Membership donations make it possible for us to provide and maintain the Missouri Zen Center building and grounds and community of practitioners through a daily meditation schedule, library of over 1000 Buddhist books and videos, classes on Buddhism taught by our Abbot Rev. Rosan Yoshida, monthly retreats, Discussion fellowship, and gardening work, thereby creating an excellent environment for cultivating our minds in the Awakened Way. Members may borrow books and videos from the Zen Center library. You may make your membership payment while at the Zen Center or mail it to us.

Please make your check out to: Missouri Zen Center

The Missouri Zen Center is a nonprofit organization.
Donations may be tax-deductible; consult a tax advisor.
---
Some History
[Top of Page]

Be sure to check out the history photo wall in the Zen Center library—it includes lots of familiar faces and the famous "ZEN" license plate!

The Missouri Zen Center (MZC) was founded in 1980 by Dr. Rosan Yoshida to foster the study and practice of the teachings of Zen Buddhism. It has provided the opportunity for Zen practice in the St. Louis area continuously since that time. The MZC sangha (community) has grown steadily over the years. Today the Zen Center offers daily zazen practice, classes for both beginners and advanced students, periodic sesshin retreats, and a library of books on Zen and Buddhism.
---
Rosan Osamu Yoshida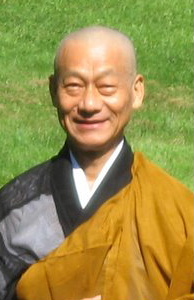 Dr. Yoshida, founder of the Missouri Zen Center, first became involved with Zen in a Zen meditation group, the Buddhist Youth Association, under Koryu Osaka Roshi at Tokyo University in 1970.
In 1971, while attending Columbia University (M.phil. 1974, Ph.D. 1977), he joined the Zen Studies Society in New York, participating in sesshins led by Eido Shimano Roshi.
In 1972, he joined the New York Zen Center, practicing under Kando Nakajima Roshi.
In 1978, he joined the Nebraska Zen Center, participating in sesshins led by Dainin Katagiri Roshi.
He founded the Missouri Zen Center in 1979 (which became a Non-profit Organization in 1980).
In 1982, he was ordained as Rosan Daido by Dainin Katagiri Roshi at the Minnesota Zen Meditation Center and registered at the Soto Headquarters.
He received formal Dharma transmission from Katagiri Roshi in 1989.
in 1991, he trained for 6 months at Zuioji Monastery under Ikko and Tsugen Narasaki Roshis and Koten Hayashi Roshis. He finished Dharma combat and received Dharma transmission from Tsugen Narasaki Roshi at his temple, Keijuji.
In 1994, he completed Zuise at Eiheji and Sojiji with registration at the Soto School Headquarters as an ordained priest and teacher qualified to transmit the Dharma overseas.
Besides leading the Zen Center, Dr. Yoshida was a professor of comparative religion on the faculty of Toyo University in Tokyo from 1992 to 2009.
He is also an active participant of the Parliament of World Religions and its efforts to promote a new Universal Global Ethic since the second Parliament in 1993, when it issued the Declaration toward the Global Ethic. He also participates in the Interfaith Gathering for Peace in St. Louis and is involved with drafting the Common Appeal for Peace.
A scholar in ancient Eastern languages, Middleast languages and cultures, he has translated many important texts (Dogen's Universal Recommendation for Right Zazen, Sentsan's Faith Mind Maxim, etc.) and written many books (Awakened Way, Globa Ethic – For the Future of Humankind, etc.) and articles (Paradigm Shift, Ultimate Religion, etc.).
He has been active in carrying the message regarding Buddhism, the global problematique, promotion of the global ethic, Zen and Japanese culture to the community in general in a wide variety of forums including unviersities, radio programs, community organizations, churches, temples, synagogues, etc.
Following his participation in the Parliament of the World's Religions in South Africa, Rosan spent some time in Germany to pursue further the Global Ethic at the Global Ethic Foundation directed by Dr. Hans Küng, the original exponent and the drafter of the Declaration toward the Global Ethic.
Together with Hiroshi Kubota, he has translated Hans Kúng's work, Spurensuche, Die Weltreligionen auf dem Weg (Paths of World's Religions—In pursuit of peace). (Translation of Hans Kueng, ) The World Sacred Books Publishing Association, Tokyo: June 30, 2001
He is active in the area of Zen Center's three pillars: Awakened Way, Global Ethic and Voluntary Simplicity, participating in the Buddhist Council of Greater St. Louis, working as a kokusai-fukyoshi (international propagator) of Soto School of Zen, participating in the Global System Ethic Association, running websites, listservs in these areas ( http://global-ethics.org, http://www.jasgse.com/, etc.).