Continued from Page 1
Change Your Mind Day began in 1994 in New York City and is now celebrated nationwide by Buddhists in over 50 cities including in Alaska, and also in Australia. This special day celebrates the Buddhist concept of transforming one's thinking from confusion to wisdom, from discontent to happiness, from anger to compassion. It is presented by the Tricycle Foundation and co-sponsored by the Frederick P. Lenz Foundation for American Buddhism and the Buddhist Peace Fellowship.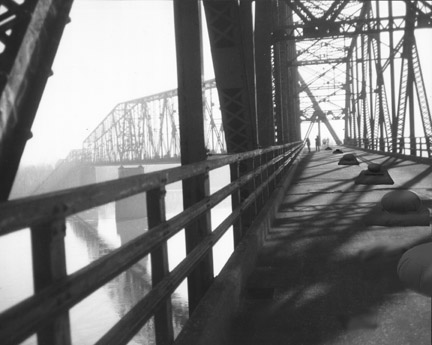 Buddhist nun will speak on Creating Peace
On Friday, June 30 Buddhist nun Venerable Thubten Chodron will speak and answer questions on "Creating Peace" from 7-8:30 p.m. in the auditorium of the Missouri Botanical Garden, 4344 Shaw in St. Louis (314-577-5100; www.mobot.org). She will discuss different kinds of peace and how they relate to the three higher trainings of Buddhism: wisdom, morality, and concentration. This is a rare opportunity to hear Ven. Chodron, a delightful and inspiring speaker, in person. Following her talk she will answer questions from the audience. The Missouri Zen Center is sponsoring her talk.
enerable Thubten Chodron was ordained as a Buddhist nun in 1977. She studied and practiced Tibetan Buddhism under the guidance of His Holiness the Dalai Lama, Tsenzhap Serkong Rinpoche, Zopa Rinpoche, and other Tibetan masters for many years in India and Nepal. She has been resident teacher at Amitabha Buddhist Centre in Singapore and at Dharma Friendship Foundation in Seattle and was co-organizer of "Life as a Western Buddhist Nun," an educa-
tional program in Bodhgaya in 1996. In 2003, she founded Sravasti Abbey, one of the few Buddhist monasteries in the United States, near Newport, Washington. She is involved in interfaith dialogue, prison work, conferences between scientists and Buddhists, meetings of Western Buddhist teachers, and gatherings of Western Buddhist monastics. She teaches Buddhist philosophy, psychology, and meditation worldwide. Her books include Open Heart, Clear Mind; Buddhism for Beginners; Working with Anger; Taming the Mind; Cultivating a Compassionate Heart; and How to Free Your Mind.
Great Sky Sesshin
The Great Sky Sesshin, a Soto Zen-style sesshin bringing together teachers and lay participants from all over the Midwest to deepen their practice, will be held at Hokyoji in southeast Minnesota from August 12 through 19. Each day will include zazen, sutra chanting, dharma talks, dokusan, formal oryoki meals and work. Teachers will include Dokai Georgesen (Hokyoji), Tonen O'Conner (Milwaukee Zen Center), Zuiko Redding (Cedar Rapids Zen Center), Genmyo Smith (Prairie Zen Center in Champaign, IL), and Rosan. Cost is $280 for a bunk bed (with air mattress) or $230 for camping. For more info please go to www.milwaukeezencenter.org or contact Tonen O'Conner at kokyo-an@earthlink.net or 414-963-0526.
Volunteers Needed Labor Day Weekend!
Our biggest fund-raising event of the year will occur on Labor Day weekend, which this year is Saturday, September 2 through Monday, September 4, when the Zen Center runs a food booth at the Japanese Festival taking place at the Missouri Botanical Garden. For many people in our sangha our presence at the Japanese Festival has been their introduction to the Zen Center or to the practice of Zen. Thus this event is not only an important fund-raiser, helping to keep the Zen Center in operation, but is also an opportunity to put our practice into action and to bring it to the wider public.
It takes many volunteers to make our food booth run safely and in an enjoyable manner for all involved. Please plan to spend a few hours working at our booth on one or more days during the Festival. More details on how to participate will be forthcoming in the next issue of Sangha Life.
Be sure to enjoy the Japanese Festival's many activities when you are not working at our booth; volunteers get in for free, a major benefit. The Festival is one of St. Louis' premier cultural events and is a great way to learn more about Japan and Japanese culture. We understand the sumo wrestlers will be offering demonstrations again this year, a rare event and one which was very popular with last year's attendees.
Back Yard Composter Training, June 24
A free Back Yard Composter Training class will be held at the Zen Center on Saturday, June 24 at 1:00 pm. This class on the essentials of composting, how to compost, and the beneficial uses of compost is offered by the St. Louis County Department of Health. The class will last for an hour or so. A free compost bin is offered to all class participants.
Continued on Page 3